When running out of cash, one of the best options would be to buy and sell gold in Lexington, Kentucky if you are a resident of this state. We know that these days it can be pretty hard to balance your expenses and to still have something extra for emergency purposes. But what if that emergency came when you literally have nothing left? The easiest and the fastest way to get that cash will be to sell your old and unwanted gold articles which you may have ignored these past few years.
A lot of people tend to forget that they still have valuable things that they can sell in order to get some cash. Some of these are the old jewelries that are left hidden away on a small box somewhere and were ultimately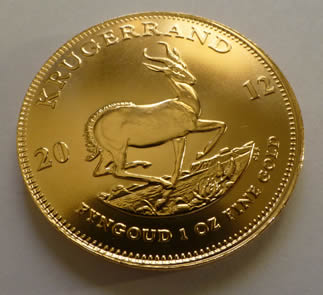 forgotten. You may have exhausted all your other options and may be too ashamed to go to your parents or friends to borrow some money. When you have gotten to this point, try to think of things that may contain gold and start looking for dealers who will be willing to buy them at the current market value of gold. You may not know it but all that old stuff may give you a hundred dollars in return.
Here are some of the places which you can visit in order to buy or sell your gold in Lexington. First is the St. John & Myers which is a certified dealer of gold and other precious metals. They are a first class antique and period jewelry shop where you can not only sell, but also buy old jewelry items. The owners are expert gemologists and are hunting for one-of-a-kind pieces which can be resold also. They are willing not just to pay for the gold content of the item but for its aesthetic value as well.
Another that you can visit is the Shelia Bayes Fine Jewelers who specializes in jewelry design and in buying gold as well. They are Lexington's Best Jeweler and are included at the Top 100 Jewelers of America. If you have any scrap gold items that you would like to sell, they can also pay you with higher prices than other old buyers in the area. You can bring any item such as dental gold, broken chains, damaged or missing pairs, and even gold coins as well.
The last is the Diamond Master USA Coins. Do not let the name mislead you into thinking that they only deal with coins. They also buy other precious metals and other scrap gold. Hence, you can bring anything that has gold in it such as gold wires, dental gold, broken or dented jewelries, and old coins that are deformed or have lost their luster. You can just walk-in into their store and enjoy their friendly and professional services.
You can visit the said stores at the following locations:
St. John & Myers
www.stjohnandmyers.com
150 South Elkhorn Village
4379 Harrodsburg Road
Lexington, KY 40513
(859) 559-4242
Shelia Bayes Fine Jewelers
www.sheliabayes.com
410 West Vine St.
Lexington, KY 40507
(859) 225-4043
Diamond Masters USA Coins
www.diamondmasters.com
115 N Locust Hill
Lexington, KY 40509
(859) 433-0453