When you are looking to sell gold in Anchorage, Alaska, you'll want to find reputable dealers who buy it near the current market value. Finding buyers who are reliable and treat you fairly is important to ensure you get the maximum return for your precious metals. Gold has increasingly raised its value for years now and this is why it can be very risky to sell your gold unscrupulously in the market. Know how much your gold can be worth and look for a dealer who would be willing to buy or sell it at that price.
You can find a lot of people or groups who will present themselves as gold dealers although they do not have any permanent office or location. Beware of such buyers as they will most likely cheat you with your money or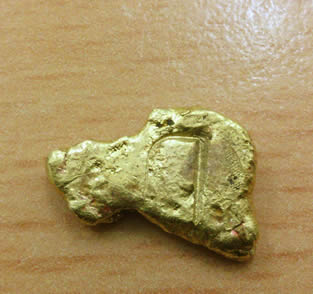 your gold. They may be middlemen who are just out there to make a lot of profit from people who do not have enough know-how about the buying or selling of gold. Avoid them as much as possible and do your best to refuse them even if you are desperate to sell your gold. You will be able to find a better deal if you can be patient enough to wait for the right offer.
Honest and reliable gold dealers are those who publish their gold buying and selling price. You may not be able to find a lot of them on the internet but if you search diligently, you will be able to strike a good deal. Some of the dealers that you can rely on in Anchorage are the Gold Buyers at the Mall, the Fifth Avenue Jewelers, and the Oxford Assaying and Refining Inc. They have the best offers in the area and will buy and sell gold for its actual weight and purity.
Perhaps the easiest gold dealer that you can find will be the Gold Buyers at the Mall. They are located at the Anchorage 5th Avenue Mall and people can just walk-in and shop or sell their gold. They have a well-trained and friendly staff that will assist you with any concern that you have. There is also the Fifth Avenue Jewelers who are well-respected when it comes to creating unique jewelry items. You can bring any scrap gold or gold jewelry that you would like to sell to their store and get paid the same day. They will appraise your gold in front of you so you can be sure that you are getting a fair and honest price.
The last is the Oxford Assaying and Refining Inc. which had been running in Alaska for more than three decades already. You can sell almost any type of gold item to this business and you will get paid at the same day. They are a direct refiner which means that you get a better price than if you have sold your gold to middlemen.
Gold Buyers at the Mall
320 W 5th Avenue
Anchorage, AK
Fifth Avenue Jewelers
www.productsofalaska.com
345 West 5th Ave
Anchorage, AK 99501
(907) 258-3635
Oxford Assaying & Refining Inc.
www.oxfordmetals.com
3406 Arctic Blvd.
Anchorage, AK 99503
(907) 561-5237
gene@oxfordmetals.com