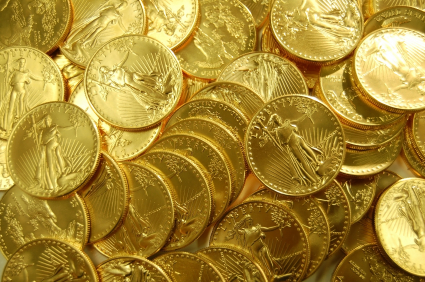 In what was near the highest amount ever paid for a gold coin, a 1787 Gold Brasher Doubloon recently received $7.4 Million Dollars at Auction. The deal was brokered by precious metals company, Blanchard and Co. The identities of the seller and buyer were not revealed. However according to Blanchard and Co the gold coin was delivered via armored car to the buyer over the weekend.
The 1787 gold Brasher doubloon has been considered by some coin collectors to be the holy grail of all collectible gold coins. This coin in particular was minted by Ephraim Brasher, who was a popular goldsmith and neighbor of George Washington. The coin itself contains 26.66 grams of gold which is actually a little less than one ounce. This particular Brasher doubloon is highly sought after because it is the only one to have a distinctive hallmark punch on the eagles breast.
The only other coin to fetch more at auction was a 1933 $20 gold Double Eagle. This coin sold in 2002 four $7.5 million at auction. It is interesting to note that the Brasher doubloon that recently sold for $7.4 million last changed hands in 2004 for $3 million. Since these types of auctions are shrouded in secrecy we do not know much about the fees paid, or where the coin ends up. According to John Albanese, a consulting partner of Blanchard, and well-known coin appraiser, "there are only five or six individuals in the world with the interest in money to buy such a coin."
[ad name="Content"]
You can see a picture of the near record breaking gold doubloon and read more about the details of this auction at this link.