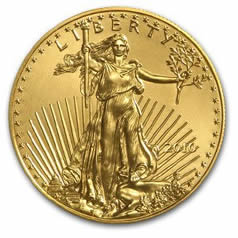 American Eagle coins were released on 1986 featuring the famous head of liberty that was designed by Augustus Saint-Gaudens. These coins are available both on proof or bullion types and in other designs. It is one of the easy ways to invest in gold since they are a very popular specimen of gold coin around the world. It is produced by the United States Mint and can be bought at a very reasonable price. These coins are manufactured with a special process that involves the blank coin to be at least pressed twice.  They have small details which need to be pressed carefully on the coin to have that special floating effect that can only be achieved through this process.
After the coins have been struck, they are inspected individually to make sure that there are no errors in the design. They are then packed in plastic presentation cases together with their certificate of authenticity. Their presentation cases are all specially made just for these coins. Being produced by the United States Mint, their gold quality and content are all assured by the United States Government. There had been recent additions to the American eagle coin series which makes it an interesting set to acquire. Those who would like to collect them can buy them at the United States Mint itself. There are also uncirculated coins which are produced at the other United States Mint in West Point.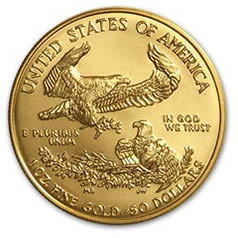 The American Gold Eagle is a good investment for those who would like start on investing in gold coins. There is a coin in this series which weighs approximately an ounce which is both a good investment and also as a collector's item. Being a very popular coin, selling them will be an easy affair unlike other types of coins which may need to be assayed first since they come from unpopular mints. Aside from that, you also save on the process for the costs of the assay itself. They can also be bought without having the need to provide a lot of personal information about yourself which is a secure way of buying gold coins.
[ad name="Content"]
American eagle gold coins were first presented on 1986 both in numismatic and bullion types which immediately was a hit with various collectors. They were made from 22 karat gold or 91.67% fine  gold. The mixture of the gold makes it more durable and more resistant to wear and tear. The design on the coin was the famous liberty head which was used for the double eagles during the early 1900's. The eagles represent the values for which America is known for. When trying to purchase American eagle coins, go for sellers who will not request for your personal information. This way your gold purchase would not be reported or recorded and will be much safer for you also. The current price for American Eagle gold coins runs at about $1,850 and may rise or fall depending on the spot price of gold in the market.