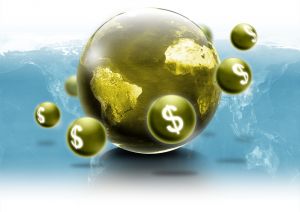 If you're interested in how to purchase gold in Malaysia you'll be happy to know there are a variety of ways to purchase the metal indirectly through a mutual fund or directly from one of the many gold merchants. You can buy gold in Asia through jewelers, dealers, banks and also through specialty shops which sell it in various forms such as bars and coins. Probably the best way to acquire gold is by going to banks in Malaysia, since they are more surely to provide pure and genuine gold than those from other agents which you may not really know or have a trusting relationship with.
Some of the more reputable banks that you can buy gold from are the Bank Negara Malaysia, Maybank, the Public Bank, and the Kuwait Finance House.  Most of these banks will not require a lot for your gold purchase as there is not much strict rules regarding gold-buying if it involves only a small amount.  These banks sell various gold coins issued by national mints of several countries such as the Swiss Kinebar, the Singaporean Lion gold coin, the Australian Kangaroo gold, and the Canadian Maple Leaf.
The price of gold is usually set by the Federation of Goldsmiths and Jewelers Association of Malaysia.  Once the price of gold has been set, gold dealers and other types of business that sell gold or gold products would set their own price, which will not exceed that which was set by the association. This is one of the confusing and rather difficult aspect of buying gold in Malaysia. One shop may have a lower price than that of the other gold seller.  As of now, the value of gold in Malaysian Ringgit per gram is MYR 168.51 and MYR 168,513.20 per kilo.
If you want to buy gold from a bank, you may want to try buying it from Maybank with the required minimum purchase of 20 grams.  You may want to open a gold account in this bank since they also offer these types of account although it will not gain any interest.  But, if you wish to get your gold, you can do so by withdrawing it in actual physical bars or coins depending on what you have bought from the bank. The minimum maintaining balance for a gold account is one gram.
[ad name="Content"]
You can also buy precious metal coins and bars from dealers if that is the option that you want.  One of the most trusted is the Public Fine Gold International also known as Public Gold.  You can buy gold bars and coins at the price set in the world market.  But if you prefer to buy them at a cheaper price, you can get them from local dealers and jewelers in the area where you are staying since there are many gold dealers almost anywhere in Malaysia.  However, before buying from these shops, be sure to ask somebody you know who resides in the area if the dealer is a reputable one. Such jewelry shops include the Tomei, the Poh Kong and the Wah Chan which all have branches dispersed in many areas in Malaysia. The value of  bars and bullion may vary from bank to bank and so you may have to check their prices first before choosing which to buy from.