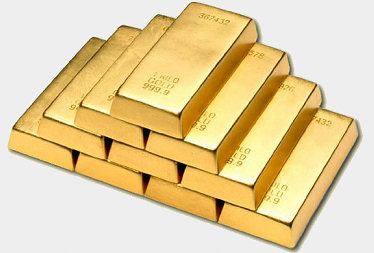 Purchasing gold in Australia is popular and easy because they produce gold products and make it simple for investors to make a purchase. Australia has been lucky to have two mints – the Perth Mint and the Australian Mint – which has the ability to produce a lot of gold products.  Also, Australia is one of the largest producers of gold in the world ranking third from China and South Africa. The amount of gold that can be found in this country is attested to by the various gold products that they sell in the market. They have the very rare gold nugget which is quite a collector's item nowadays. The largest that was found in Australia weighs 286 kilos which was quite a feat during the nineteenth century.  Australia produces gold coins, bars, bullion and jewelries in excellent designs. But for those who are rather picky and choosy in their purchases, the bank should be the best place to secure a gold investment.
There are various sources for gold purchases such as the Gold Bullion Australia which has branches in Sydney, Brisbane, the Gold Coast and Melbourne which will suit those who would like to buy gold in bullion form. For the more artistic ones, the Perth and Australian Mints have a variety of collector's item coins that they can purchase for their rather elegant beauty and stylish designs.  There are also various jewelers such as Michael Hill, Zamels and Nina's Jewelry Australia which offers a wide array of designs for any accessory that you may like. There is also the Cash for Gold Australia which can provide you with gold bars and coins depending upon the availability of such Australian gold coins. Some of these sellers allow you to directly own the gold that you buy which is opposite to the common method of storing them in a bank in London or Switzerland. No identification is required for at least a AU $5,000 gold purchase.
The most prized coin product of the Australian mints are the Australian Kangaroo, valued for their beauty and high gold content. Most of these coins are now produced in 999.9 fine gold which is one of the reasons why their value has now increased. As of now, the value of Australian gold is about AU$ 1,670 per one ounce. The Perth Mint also produces gold minted bars in 5g, 10g, 20g, 1oz and 10oz sizes. A one ounce gold bar amounting to AU $1, 712.00 while a ten-ounce bar is about AU $16, 960. Australia's gold Sovereign is also a bestseller among collectors which features Queen Elizabeth II.
[ad name="Content"]
Aside from the gold bars and bullion that you can buy from Australia, you should also consider the jewelries that they produce in gold.  The number of  precious metal jewelers in the country is definitely large enough to satisfy anyone's needs. Aside from that, you can also get jewelries from the Perth Mint which produces several few items itself. They also produce watches which are gold-plated making them the better choice for a gift during special occasions. Gold nuggets can also be a choice if you are looking for more extraordinary ones which comes in 3 grams, 31 grams and more than 31 grams. Whichever you choose, you will always find gold in Australia.