Have you considered purchasing scrap gold as a way to diversify your investing activities? If you think that scrap gold has no value at all, you will be mistaken. Gold will always have its value even when it has been deformed, broken, or is attached to dental pieces. Hence, buying them would also mean profits for you if you know how to make it work. Gold scraps come in a variety of forms from gold teeth to old gold coins and jewelries such as rings and earrings. The value of gold does not diminish or depreciate with the passage of time, as other personal properties do, but remains or increases depending on the market or spot price of gold at any given moment. This can be attributed to the difficulty of acquiring this material – mining them from the depths of the earth – and to the limited amount in which it can be found. Gold is not acquired easily nor can it be manufactured by men which is why it is one of the most highly valued metals in the world today.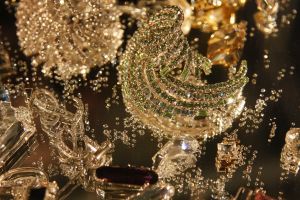 Most people will usually neglect an object once it ceases to bring out the luster and shine in which it was originally found to be in. Not a lot of people know that when it comes to gold, the value of the gold does not diminish making it one of the best investments that you can have especially if you are thinking or long-term investments. One can definitely earn more profit from gold if you just let it lie until about fifty years after. But, taking this kind of thinking which is prevalent in people nowadays, it will be a wise move on your part if you offer to buy their scrap gold at the current gold price.
Gold scrap buyers can often find old dental scrap at estate auctions, garage sales or even on eBay. Selling these dental bridges, crowns, teeth and other dental apparatus's can fetch a great price at the spot price for the particular type of precious metal found in the item. When you are ready to sell your scrap you can find many buyers who specialize in dental metals refining and are able to provide a price a little lower than the current price of the metal on the open market.
To begin your quest in gold investing by buying gold scraps, you need to know first that gold comes in several different karats. They indicate the amount of gold that is present in the object which is often a mixture with other types of metals to make it harder. The karat will determine the price or value of the gold scrap. You can find this by finding the weight of the scrap and then multiplying that with the percentage of gold that is present in it. You can find this percentage on the internet ranging from the lower ten karat gold up to 24 karats which is 99%.
After this, you would need to know the current market price of gold which is usually expressed in terms of one ounce. At the present, gold is valued at about $1,700 which is higher than last week's price. So the earlier you buy your gold scraps today, the more profit would you be able to derive from it. By buying gold early on when the spot price is still lower, you will be getting a profit when the spot price moves up which is what it usually is unless there are some major improvements in the market performance. So, to start investing in your gold today, you might as well begin asking around for old gold items that people would like to sell such as ingots, nuggets or old jewelries that they are willing to part with.