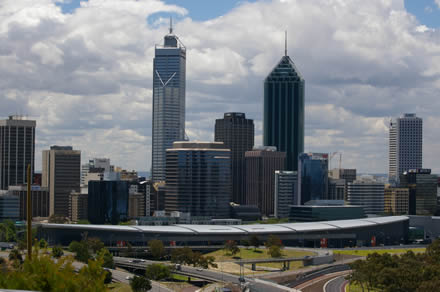 If you are looking to sell your gold valuables in Perth, here are some recommendations as to where you can get the best deals for jewelry and precious metal pieces. Not all gold sellers will offer you the best prices and also the best services as well.  To get the most from your trade-in, you need someone who has the knowledge and expertise regarding gold. You can only get that if you are dealing with licensed gemologists and that is what these business listed here can provide.  Aside from that, experience is also a great factor to consider regarding gold selling.  A business who does not have much experience in this field will definitely not offer you a good price for your gold. The following definitely meets these standards and you can trust that you will get the best prices when you sell to them.
The first that we recommend is the Subiaco Antiques whose owners are certified gemologists and are registered appraisers.  You may think that being antique shop would limit their transactions, you should think again.  The business buys scrap gold as well as antique jewelry as a way to add to their inventory. The owners also have a background in scrap jewelry which is why they can buy gold items not just for their weight but also for their artistic or historic value.  Not everything that is sold to them ends up in a refiner. You can rely on the owner's personal experience in dealing with gold and with antique items to provide you with the best deals with gold.
Another gold seller that you can go to is the Perth Cash and Gold Exchange.  You may need to set an appointment with this gold seller first before you can sell but that just makes it more secure for you to sell your gold as they will set an appointment for you.  They have personalized services and they can even give you mobile services if you cannot visit them personally. They offer top prices for gold and they can do that through the length of experience that they have with gold dealing.  They are fully licensed by the government and they have no hidden charges.  They buy any type of gold and they will pay you in either cash or electronic funds transfer once you accept their price.  They do not give any fee for their appraisal service and your transaction will be private and secure throughout.
The Perth Mint also lets you buy and sell gold bullion and coins. In addition they are registered as an authorized dealer of second-hand jewellery. Their customer service buying window is open 7 days a week from 9am to 5pm (AWST). They also offer their buy back rates from their website.
Where to sell gold in Perth, Australia:
Subiaco Antiques
Shop 9, Forrest Walk, 97 Rokeby Road, Subiaco, Perth
Western Australia 6008
www.subiacoantiques.com.au
Telephone: +61. 8. 9388 8333
Perth Cash & Gold Exchange
Currambine, WA 6028, Perth Northern Suburbs
www.perthcashngoldexchange.com.au/
p: +04-1158-8567
Perth Mint
310 Hay Street, East Perth, WA 6004. AU
www.perthmint.com.au
08-9421-7469 (Au callers) or +61-8-9421-7469 (International callers)
Videos of gold buyers in Perth, Australia:
Subiaco Antiques & Fine Jewellery
Perth Mint