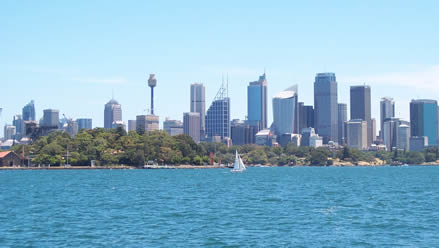 For those who are looking for the best places to sell gold in Sydney Australia, here are some few references that may help you with your search.  Of course it is not easy to find a good dealer especially when you are not well-versed with the gold market and how the selling process is done.  But with these businesses entities, you will be assured of a fair and well-done customer service that will meet your gold selling needs.
The first business that you can check out is the Gold Company.  They buy old and unwanted gold jewelry.  They are gold refiners and they manufacture and sell gold for investment purposes.  Buying back scrap gold and other unwanted gold items is one way in which they add to their inventory.  Their staff will assist you throughout the selling process and will educate you with each step that is being done.  If you have any gems in your gold, they will pay an additional price for it as well.  They offer free appraisals and will not put any obligation on you to sell your gold to them.  This business is internationally recognized as gold buyers and is respected in that field.
The second is the Sydney Gold Buyers who have been in the business for more than three decades already.  They are a family-owned and operated business and their gold buying process is simple, transparent and safe.  They have personalized services which are both courteous as well as efficient.  The store is open seven days a week so you can walk-in anytime to have your gold appraised.  They buy gold in any amount up to 5 kilograms per transaction. You can bring in any type of gold to them even when they look old and scratched already – it would not matter.
The last is the Precious Metals Exchange which is Australia's original premium precious metal buyer.  They offer friendly services and they have an established reputation among jewellers and dental entities as well.  They buy any type of gold scrap and they are a fully-licensed gold dealer.  This business supports environmental programs by the government which is why they buy back scrap gold to help lessen the environmental hazards brought about by gold mining.   They offer high payouts to their clients by basing their rate at the current spot price of gold in the international market.
You sell gold in Sydney, Australia at the following locations:
The Gold Company
Suite 1, Level 1, Piccadilly Tower 133 Castlereagh Street, Sydney NSW 2000
www.goldcompany.com.au
Tel: 02 9020 5150 National: 1300 506 707
Sydney Gold Buyers
10 Carrington Rd, Marrickville NSW
www.sydneygoldbuyers.com.au/
Precious Metal Exchange
Shop 15B, Stockland Piccadilly
210 Pitt Street, Sydney NSW 2000
2nd Location:
15b/133 Castlereagh Street, Sydney NSW 2000
www.preciousmetalexchange.com.au?
(02) 9267-0007
Gold Buyers Australia
www.goldbuyers.com/au/store_finder
1 300 344 044
Sydney Gold Traders
Suite 12A, Level 5
428 George St. Sydney, AU
Tel: 02 8011 1117
Videos of gold buyers in Sydney Australia:
Gold Buyers Australia
Sydney Gold Traders