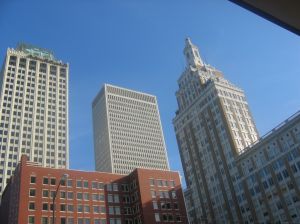 There are now plenty of places to buy or sell precious metal valuables in Tulsa, Oklahoma especially with gold being at a very peak price nowadays.  To those who may be lacking in some way in their finances, selling old unwanted gold may just be the solution to your problems. It is a quick and easy process and you would not need to fill out a lot of forms to get instant cash.  You would only need to bring your valuable items to the following stores and you will get paid right there and then.
The Tulsa Gold and Silver is one of the largest gold buyers found  in the Tulsa area.  They have more than three decades of experience in the business and their knowledge and experience in the field of gold buying is one their advantages in the business. Their company is known for the honest and fair appraisals that they give their clients.  The store has individual private rooms for their transactions to provide confidentiality for each client. They treat each transaction as something special no matter how small or large your item's value would be. Being the largest coin shop in Oklahoma, they are definitely able to provide high prices when purchasing gold.
Another great place to sell your gold items is at Tulsa Gold and Gems which claims to pay the highest prices for gold in town.  They are located in a safe part of the town and have locked-door premises to ensure their client's security inside their store.  They also have private elevators for the confidentiality of some transactions.  The business has published prices for gold which allows customers to rest assure that they are getting fair prices for their gold. You can choose from mailing in your gold to personally visiting their store to sell your gold.  The store specializes however, in buying jewelry items only.
Abby's Cash for Gold is a refiner that buys scrap and old jewelry items. They have been in business for more than ten years now and they offer friendly and efficient services for their clients.  Since they deal with large amounts of gold they are able to pay their clients too with larger sums.  They cut out the expenses for refining as they have their own and their dealers do not depend on commissions also. You can mail your gold to them if that is your preferred method.
Here are the locations of where you can sell gold in Tulsa, Oklahoma
Tulsa Gold And Silver
6357 East 41st
Tulsa, OK 74135
Toll Free: 1.800.317.1808
Phone: 918.664.1808
Email: info@tulsacoins.com
Tulsa Gold & Gems
9014 S. Yale Ave, Suite #200
Tulsa, OK 74137
918-743-2274
(Store is located next to Starbucks at the N.W. corner of 91st and Yale)
Abby's Cash for Gold
7021 South Memorial Drive, Suite 272
Tulsa, OK 74133
918-724-7358
(At the Woodland Hills mall)
Promenade mall
4170 south Yale Ave.
Tulsa, OK 74135
abbyscashforgold.com
Local: 918-743-CASH
Toll-Free: 1-800-222-0573
Diamond & Jewelry Buyers
4606 S Memorial Dr
Tulsa, OK 74145
918-627-4858
Gold & Silver Exchange
3220 E 15th St
Tulsa, OK 74104-5221
918-745-0909
Gold-N Silver By Dysinger's
5800 S Lewis Ave Ste 157
Tulsa, OK 74105-7186 (map)
918-749-2717
Don's Coins & Jewelry Center
4614 E 31st St
Tulsa, OK 74135-2127
918-743-9241
Diamond Jim's
3333 S Harvard
Tulsa, OK 74135
918-743-7712:
Videos of gold buyers in Tulsa, Oklahoma:
Tulsa Gold & Silver – Tulsa, OK
Tulsa Gold and Gems
Diamond Jim's – Tulsa, OK