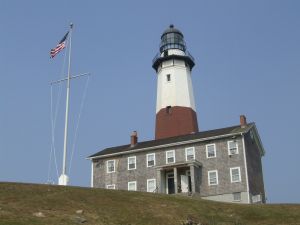 There are now a lot of  precious metal buyers in Long Island, New York who will offer you professional services as well as the top rate for payout when you sell gold to them. The demand for greater and more efficient services for precious metal sellers have driven some business establishments to improve their services in the market.  You can now find certified GIA graduates in some jewelry stores who buy gold.  Service and payout is what separates professional dealers with average buyers.
The Nassau Buyers, is a family-owned and operated company who has been doing business in gold buying for more than two decades.  What is great about this store is that they have certified GIA gemologists which assures you of accurate appraisals and thus fair price estimates for your gold items.  As the whole process is being conducted in front of you, they will educate about what is being done and so you are not left in the dark with how your jewelry arrives at its price.  They have efficient and fast appraisals as well as confidentiality is assured. They do not impose any limit for the amount of gold that you can bring to their store.
The USA Diamond and Jewelry has their own precious metals specialists who will be able to give you a fair and honest appraisal for your gold. They have a total of 29 years of background experience in gold dealing so you can be sure that they understand what you need when you sell your gold to them.  Your jewelry will be appraised in front of you and they offer instant cash right there when you agree to sell your gold to them. You may need to schedule an appointment before you head out to their store if you wish to avoid any type of delay when you sell your gold.
The third best store to sell your gold to is the Gavriel's Jewelry Inc. The store has more than three decades of experience in the field of jewelry industry and so you can expect to have a quick and fast way to sell your gold.  They are a licensed diamond and jewelry buyer in the area and you can rely that their prices are keyed to the present price of gold in the New York gold market.  You can expect a confidential and friendly service from their staff.  They are licensed and registered as precious metals dealer in New York and they pay their clients in either check or cash depending on what their clients prefer.
Before you sell any gold, jewelery or precious metal items it's always a solid recommendation to get an appraisal from a few different precious metal buyers. This way you can protect your valuables from being under bid by unscrupulous buyers. Once you have a few quotes you can then choose the one that will offer you the most money for your items. In addition if you have several different gold pieces, you should consider separating them by karat weight. This way you can see what the offer is depending on the quality of the gold in the piece and not have all pieces lumped in at a lower priced karat weight.
Where to sell gold in Long Island:
Long Island Gold and Jewelry Buyers – Nassau Buyers
10 W. Cherry Street, Hicksville, NY 11801 (1 Block North of Old Road on Broadway/107)
www.nassaubuyers.com
516-827-3131
Cash for Gold Massapequa, Long Island, NY
5596 Merrick Road, Massapequa, NY 11758
516-809-6004
Cash for Gold Shirley, Long Island, NY
969 Montauk Hwy (Next To McDonalds) Shirley, NY 11967
631-772-1905
Gavriel's Jewelry
1306 Hicksville Road, Massapequa, NY 11758
718-667-0875
The Gold Standard of Syosset
150 Aerial Way, Syosset, NY
516-513-0830
All Good Gold Exchange
343 Hawkins Avenue, Lake Ronkonkoma, NY
631-767-9270
Long Island Jewelry Exchange
451 Old Country Road, Westbury, NY
516-334-0500
Cash 4 Gold Hicksville
268 North Broadway, Hicksville, NY
516-605-2412
Videos of gold buyers on Long Island, New York:

Nassau Buyers
All Good Gold Exchange
Long Island Jewelry Buyers