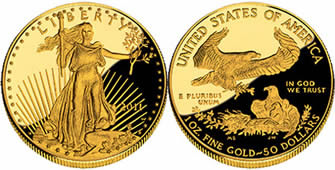 Have you ever considered purchasing gold coins as a long-term investment strategy? People usually think that buying gold coins is one expensive hobby that is only for those who are foolish enough to spend their money on such things. However, what they do not know is that gold coins can also be a secure form of investment which will surely be worth their purchase price today and for years to come.  Gold coins not only have that precious metal content which determines its value, its designs also is one which will make it worth more than double its price in the future. So it's not a bad investment after all.
There are various minting stations in the world which produces these gold coins. But the most trusted of them would be those which are owned by their respective governments. They produce only hundreds of such coins since it is not supposed to be used for circulation and neither is there such a great demand for it as those of the circulated coins.
What determines a coins value is the karat of the coin or the parts of gold per thousand and the weight of that gold that is actually contained in it. There are several coins which are made from 999.9 percent gold which is considered to be the highest type of gold karat. Others are made from 997 or 995 percent gold which commands a lower price than that of the purer forms. Gold coin weights come in ounce, half-ounce, quarter of an ounce and one-tenth of an ounce which makes it pretty easy for one to determine its price unlike that of gold jewelries which have varying gold weights. Coins are made in these standard forms through the different countries in the world.
The amount of gold or its percentage in a gold coin will also be a valuable asset since the purer the gold the higher is its price in the gold market. Gold coins can be in 24 karat, 22 or 20 karats. Some of the purer coins are the Canadian Maple Leaf and the American Buffalo coins which are made from 999.9 percent gold. They are much more malleable than the other coins but since they were not made to be manually handled, that should not be a problem. There is also the Austrian Philharmonic which is also 999.9 gold. The South African Krugerrand and the some Australian coins are made from 995 gold which is a bit cheaper than the former purer types of coins. A popular gold coin with less gold content is the 2011 Proof Gold Eagle. This coin has a composition of 91.67% gold, 3% silver, and 5.33% copper. The 2011 Gold Eagle coin began being produced at the U.S mint in April 21, 2011.
[ad name="Content"]
The design of a coin and its rarity will also help increase its value in the market. Those which are produced in limited quantities will command a higher price than the more common bullion coins which are mainly for investment purposes. The less of it that was produced, the higher would be its selling price for the collectors who value them.
The value of gold has been continuously on the rise for the past decade and the record for the past 50 years has shown that it will be one of the most important investments that will continue to improve its value as time goes by.