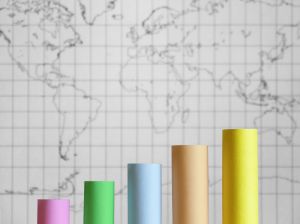 If you're looking for a viable way to invest in precious metals, then trading in gold options may be worth investigating. Gold has always been a reliable commodity if you are looking for obtaining good profits in your investments. But it is not only through the physical gold itself that you can earn through this metal. Gold has always had a good value which has also risen significantly for the past decade and which shows no sign of slowing down in the near future. The stability that this commodity provides for any loss that may experience on your other investments can be offset with the profits that you can make on this precious commodity.
A popular alternative to investing in physical gold is to make some investments in gold options in the trading market. Gold options are a sort of future contract in gold which can either be a call option or a put option.  A call option being a long position and a put option a short position. It provides a certain right for the buyer in a particular amount of gold at a fixed price until it reaches the expiration date in the market. In some ways it can give some losses for the seller as gold may be at a higher price during that day. So if he happens to have sold it a lower cost then he will definitely be losing out. You can obtain these types of contracts from the Tokyo Commodity Exchange and also from the New York Mercantile Exchange. They are mostly traded at a fixed amount of weight which is in groups of 100 ounces each.
Those who are more cautious about their gold investments can try buying gold options instead since the future of gold price is always uncertain. You can also try selling these options when you feel like you will make more from selling it rather than having it for yourself. An option does not necessarily make you the possessor of a future contract, it only provides you with a chance to obtain the contract when it becomes due. What can be a downside to this is that these contracts have an expiration date which can become due before the gold price can show to be favourable. You will not need to pay a large amount as is involved in gold future contracts. Option trading will only require a fraction or margin with what you would have to pay in order to obtain that right. Thus, if there will be a loss in the future, your losses would only be minimal compared to the total cost of the contract itself. This characteristic allows you to enjoy a significant amount of leverage in the trading market and will also provide you with better flexibility to change strategies in case the market is not good enough.
[ad name="Content"]
Having a possession of gold can be a good security against hard financial situations but it is not only through direct ownership of the gold that you can make a profit from it. By investing on gold options through online gold trading you may be able to make good earnings even if you are not sure about whether to make the purchase or not.