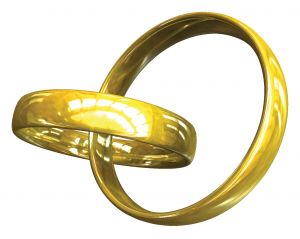 Refiners of precious metals are in the business of assaying and refining all forms of gold, platinum, palladium, and silver. They provide a means for salvage companies, jewelers, and dentists to sell and recycle their gold and other precious metals. Many gold refiners also provide the private investor with a way to sell their jewelery, coins, dental gold or scrap gold. In today's trying times, one would sell almost anything to try and get out of the hell hole and restore oneself out of financial debt and crisis. You may have already tried asking money from the bank, or pawning your car, but then those just not enough, that you go and try to sell your other valuable possessions such as your precious pieces of metals such as your pieces of gold and silver.
There are numerous gold refiners out there. There might be even one within your local who you can try to sell your gold jewelry to. But how ever if you are looking around wondering who will offer you the best price for your pieces, then we suggest that you research online and try to find reputable gold refiners. One of the more popular online gold refiners is sellyourgold.com, which has been ranked by NBC's Todays' show as the top refiner. They present a competitive payout. They provide a free shipping service that is covered by insurance. The website sell our gold has factors on which they base the amount of which they would be giving value for your gold, silver, and platinum. They base it on price, the karat content and the weight.
Empiregoldbuyers.com, has been in the industry for 12 years now.  They promise to pay as much as 96 percent of the jewellery's market value.  The price, however will depend on many aspects such as quality and metal content.  Their payout structure begins at three troy ounces. They also have FedEx shipping services that are covered by insurance. You would not need to pay for the shipping fees as the company provides this, and they would make you an offer when they evaluate your gold jewelry.
Midwestrefineries.com has been buying gold, silver and platinum for generations, and has been online ever since 1998. Although they do not cover the shipping services nor the insurance, Midwestrefineries.com give one of the highest payouts available in the market today, priced at 95% of the market value of your precious metal items.
Another gold refinery is goldfellow.com. It has been in business since the year 2007, but they started out selling gold jewelery. The website offers a free financial analysis of how much you would be getting, simply type in the weight of your jewellery that corresponds to its karat and you will know the estimate amount that you will receive. Goldfellow offers Fedex shipping services and a ten day guarantee. With in those ten days you can change your mind and return the check.
[ad name="Content"]
Another website to check if you are selling your jewelry would be cash4gold.com.  Cash4gold is one of the most publicized refineries. It even has the picture of socialite Paris Hilton on its website. They take pride on their turnaround time. They say that their transaction from start to finish only takes about four days. They base their payment for your jewellery on gold content ( karat), weight and the price of the gold. They also offer shipping and insurance, as well as offer one of the lowest insurance fees, which is a hundred dollars.