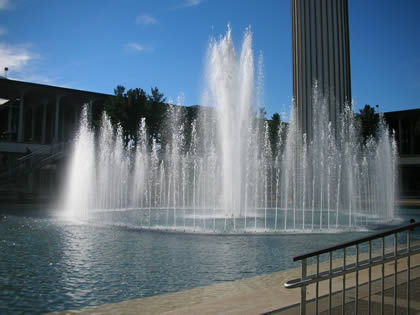 If you want to sell gold valuables in Albany New York, here are some of the best places that you can go to, to get the best offers for your unwanted and broken gold items.  They offer prices based on the current spot price of gold and also will offer you the best customer service in town.
The Roman Jewels has spent 19 years in the business dealing with precious metals and jewelry.  They specialize in Italian jewelry but they buy any type of scrap or old and unwanted gold that you have.  They are in a safe and secure location and they offer a fair and honest price for every item that you bring to their store.  They buy antique or estate jewelry, gold coins and gold bullion items.  They appraise each and every single item individually based on their karat and weight so you can be sure that you are getting an honest price for your gold.  They buy jewelry that have a good artistic or collector's value and will pay more for it than just for its weight.  Their wide knowledge and experience in jewelries will assure you that you get the best experience in gold selling.
The Leggs Diamond shop buys anything that is gold ranging from single items to whole estate collections.  The jewelries that they buy can sometimes be sold at their shop too.  They are looking for unique items and they will pay more for it not just for its weight.  They appraise the items for free but if you don't want to sell, they will not pressure you to do so.  You will enjoy the relaxing and comfortable atmosphere of the store once you walk in on their shop.
One more store that you can check, is the Olde Saratoga Coin which boasts of thirty years experience in gold dealing.  They are the largest buyer and seller of gold in the area and they buy anything from coins to broken jewelries.  No appointment is necessary for you to sell gold to them.  They are a licensed and bonded metals dealer and they provide honest, confidential and excellent valuations of gold items so you get the best prices for your gold.
Before trading in any of your gold valuables you should always consider getting several quotes from a couple different buyers. This will protect you from getting compensated too little for your gold. Another helpful tip is to separate your gold items by their karat weight. This practice helps you know if a metals buyer is paying you the same for higher quality pieces and can help you avoid getting ripped off. It will also let you know what you can get paid for different karat qualities of gold.
You can sell your gold in Albany New York at the following addresses:
Roman Jewels
1190 Western Avenue, Albany, NY 12203
www.romanjewels.com/
518-459-6331
Leggs Diamond
1879 Central Avenue, Albany, NY
www.leggsdiamond.com/
518-464-5050
Olde Saratoga Coin
1593 Central Ave. Albany, NY 12205
www.oldesaratogacoinny.com
518-360-1017
Empire State Coin
1 Crossgates Mall Road, Albany
518-452-2500
Capital City Cash Inc
30 4th Street, Troy
518-271-8515
ASE Metal Recovery Inc
891 New Loudon Road, Latham
518-368-5011
PM Assay and Refining
400 Clifton Corporate Parkway 462, Clifton Park
518-847-9575
Videos of gold buyers in Albany New York:
Roman Jewels, Albany NY
Olde Saratoga Coin Company – Albany, NY
Empire State Coin Albany NY