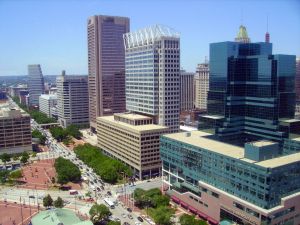 If you are thinking of where you can find a reputable precious metal buyer in Baltimore, Maryland, then you can visit some the businesses that are recommended below. They have the expertise and the experience to deal with buying gold and aside from that, they will offer you the best prices in town. When buying gold, you would need to present some identification as required by state laws but none aside from that. A good transaction will be quick and also not too stressful when you deal with the stores that we recommend and you will also experience friendly customer service  and the best trade-in prices.
First, you can visit one of the oldest gold dealing companies in the area which is Samuelson's Diamonds. The business has been running for more than 80 years now and they really are experienced in dealing with precious metals. The store is a trusted name in buying gold and diamonds and they will also pay for your gems if there are any in your gold item. They value gold at the current market price from the daily London fix and will offer you the best price for gold in Baltimore. If it is reliability and expertise that you are looking for, then Samuelson's is definitely the place for you.
Another store that you can go to is the Baltimore Gold. The store has an insurance for any gold item that you mail to them and you can also go to them personally to deal with your gold. They pay a high price for gold as they have a large customer base for the valuables that they buy and they supply the demand by jewelers for precious metals. So they can really offer high prices for any pieces that you bring to them such as dental scrap, coins and other jewelry items.
They will assess your gold in your presence so you would know that they are not replacing it or is appraising it at a lower value. They will show you the karat or purity of your gold as they go through the testing process and will give you enough privacy throughout the process. They also have friendly and courteous staff which will attend to any need that you may have regarding the sale of your items. Both companies have good customer reviews and also have sufficient knowledge and experience with precious metal selling to provide you with the best possible service.
Here are some of the best places to sell gold in Baltimore MD:
Samuelson's Diamonds
419 West Baltimore Street
Baltimore, MD 21201
Garage parking at Baltimore Grand Garage: 63 N Paca Street, Baltimore MD, 21201.
800-374-4367 – Toll Free
410-837-0290 – Local
Baltimore Gold
113 N. Charles St.
Baltimore, MD 21201
BaltimoreGold.com
410-685-3816 and 410-727-2393
Paris Gold Buyers
5501 Pulaski Hwy,
At the Corner of Erdman & Pulaski Hwy
Baltimore, MD 21205
443-676-6875
Alpha Gold Exchange Inc
10862 York Rd Ste A Hunt Valley MD 21030
Baltimore, MD 21205-2334
410-563-1300 and 410-667-4653
Charles Nusinov & Sons
8720 Satyr Hill Rd.
Parkville, MD 21234
410-661-5050
Videos of gold buyers in Baltimore Maryland:
Paris Gold Buyers
Alpha Gold Exchange
Charles Nusinov & Sons