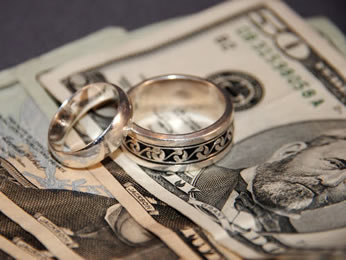 If you would like to sell your gold in Baton Rouge Louisiana, here are some of the best places you can visit to get the best deal on your gold.  A lot of people are now cashing in on their old and broken jewelries as a way to catch up on their financial shortages.  What is good about this method is that you get instant cash and no hassle at all at getting it whenever you need it.  You get the money without having to wait for weeks and by choosing a reputable gold buyer you don't have to worry about getting only a small amount for what your gold could really be worth.
So where should you go when you decide to sell your gold in Baton Rouge? There are several places to check out, a couple with good reviews and recommendations are the Valley Goldmine Baton Rouge, since they are a large company which can guarantee top prices for your gold, and the Gold and Silver of Louisiana which has all the needed background experience to give you a fair price for your gold.
The Valley Goldmine Baton Rouge has opened in order to provide a solution for the common problems that people always had when trying to find a good place to sell their gold to.  One of the issues that they address is about having a local gold dealer who can pay top dollar for gold without the risk of ever sending it through the mail.  Another, is the local values that they impose on their store in order to meet the needs of their local customers who would like to sell gold.  Hence, you can expect to have a friendly chat with any of their staff when you walk in to their store. With the large base that the company has in gold trading, they can assure you of paying for top dollar when you sell your gold to them.
The Gold and Silver of Louisiana has a group of experienced and professional appraisers and buyers for their background and that is how they assure clients of getting an honest and fair appraisal for their gold.  They have a good location which is easily accessible to all and is on a secure area of the town.  They buy gold in any form such as old and broken jewelries, damaged or old gold coins and even scrap gold.  They buy them in any amount or weight and in any condition so there is no need to worry about your gold being too little or too large.
As an important tip to get the most money for your gold, silver and other precious metals you should consider getting several quotes from a few different gold buyers to find which one pays the most for your valuables. In addition try grouping your gold items by karat weight to ensure you are compensated for the quality of each piece of your gold, and not just by its total generic weight.
You can sell gold in Baton Rouge at the following stores at these addresses:
Valley Goldmine Baton Rouge
8550 United Plaza Boulevard, Suite 702
Baton Rouge, LA
225-246-0489
Gold and Silver of Louisiana
5525 S. Sherwood Forest Blvd.
Baton Rouge, LA 70816
225-292-1615
Fax: 225-292-1625
Coin And Gold Center Llc
10241 Coursey Blvd,
Baton Rouge, LA
225-292-5877
Louisiana Gold & Coins
5525 South Sherwood Forest Boulevard,
Baton Rouge, LA 70816-6093
?louisianagold.com
225-292-1615
Baton Rouge Gold Market
6401 Bluebonnet Boulevard
Baton Rouge
225-767-3799
Sarkos Jewelry
4950 Government St # F
Baton Rouge
225928-5376
Odyssey Jewelers Inc
14769 Old Hammond Hwy,
Baton Rouge, LA
225-273-2198
Bayou Gold
6031 Siegen Lane
Baton Rouge
Bayougold.com
225-454-6937
Videos of gold buyers in Baton Rouge Louisana:
Bayou Gold