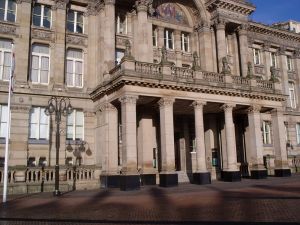 If you want to find a buyer for your gold in Birmingham, UK you should go these stores that will be recommended in this article. They have the proper experience and knowledge in dealing with precious metal valuables as well as the best customer service in the area.  You can never take gold selling as a very secure process if you cannot determine whether you are dealing with a reliable business or not.  A lot of times, people would not get the value of their gold as dealers would scrape off a lot of amount for their commissions and other overhead expenses.  With these businesses, you can rely on a fair and accurate assessment of your gold and that you will get what you deserve for them.
The first is Lois Jewellery which has been in business for more than 26 years now and has a wide variety of experience in precious metals trading and in wholesaling as well.  They are one of the top traders in Birmingham and they are also the leading gold buyers in the area.  They have a friendly and knowledgeable staff who will aid you when you sell your old gold jewelry and coins to them.
The Kanda Precious Metals is also another businesses which has a long experience in gold buying, having been established in 1980.  They buy gold bars, coins, and jewellery based on the current market price of gold.  They assure you of accurate assessments as well as a confidential and secure transaction every time you sell gold to them.  They will buy your scrap gold no matter how much or how little they may be. You may need to set an appointment with them before you can visit their location.  They will pay in either cash, cheque or bank transfer.
The last is Scrap Gold UK which is a subsidiary of Sabre Jewellery Ltd.  They are suppliers of gold and is always buying scrap gold from the market to augment their inventories.  They have in business for more than 17 years now and they have the knowledge and expertise to deal properly with gold.  They buy gold scrap such as old and broken gold jewelries, old gold coins, gold watches and anything that may contain gold.  You can bring in any weight and karat of gold and they will happily pay you the top prices for them.
You can find where to sell gold in Birmingham U.K. at the following locations:
Lois Jewellery Ltd
41-42 Frederick Street
Hockley, Birmingham, B1 3HN
www.lois-jewellery.com/
Tel 0121 212 1715
Kanda Precious Metals Ltd
241-243 Soho Road
Handsworth, Birmingham, B21 9RY
United Kingdom
www.kandagold.com
Tel: 00 44 (0)121 554 2080
24hrs: 07803 60 50 23 Mobile
Scrap Gold UK
The Jewellery Business Centre
95 Spencer Street, Birmingham B18 6DA
United Kingdom
www.scrapgolduk.co.uk/contact
Telephone: 0121 523 1046 (local call rate)
mobile: 07956 148872
PUREFINE BULLION LTD
B18 6JJ, Birmingham, 41-42 Warstone Lane
Birmingham, UK
0121 236 0321 -or- 0121 248 0431
Videos of gold buyers in Birmingham U.K:
Scrap Gold UK
J M Jewellery Ltd – Purefine Bullion