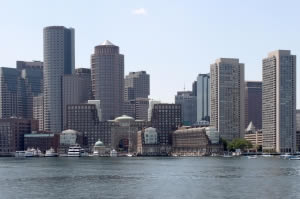 There are a lot of ways you can sell your precious metal scrap, coins or jewelry in Boston Massachusetts and they include personally going to dealers to have your jewelry or valuable items appraised or by selling them by mailing them to the buyer.  The former is often the most preferred method as they ensure the safety of your item.  Although some would prefer mailing in their items for some other reasons such as travel or their preference for the company, we all know that things are not 100% secure through mails. So we are recommending some stores that you can go to, to sell your gold.
These stores have enough experience and knowledge about gold and they will pay you the best prices for your item at the time that you visit their stores.  They will assess your item right there and then and you would not need an appointment to have this service.  After that, you will not be pressured to sell your gold to them if you are not satisfied with their price. You can bring in any item that contains gold and if there are any that you are not sure if it actually contains gold, you can bring them also to have them assessed. The service will be free.
The Boston Estate Buyers are there to buy any gold item that you may have at your home.  If it has any precious stone, they will also appraise the value of that and buy it a good price from you.  They will buy your precious metal for their scrap value at the current market price and there is not much paperwork to do when you sell them.  They would only require you to present some proper identification, which is a basic requirement by the law.  They will buy any item even if it is old and broken and still pay you the top price for it. You can also Kenmore Collectibles, which specialize in buying gold especially gold coins.  They are able to appraise any item that you may have lying around your home and has neglected these past years and turn that into some big cash that will suffice for your needs. If you want to know how much your items could be worth when you bring it to them, you can go to their website where they have a listing for the various prices for the different karats of gold and also for various gold coins.
Here are some of the best locations to sell gold in Boston Massachusetts:
Boston Estate Buyers [Cambridge Jewelry & Watch Buyers]
333 Washington Street, Suite 403,
Boston, Ma 02108
617-523-1193
Kenmore Collectibles (in Kenmore Square)
466 Commonwealth Ave.
Boston MA, 02215
info@kenmorecollectibles.com
617-482-5705
kenmorecollectibles.com
Trends Jewelers & Gold Buyers
407 Route 44
Raynham
508-821-1500
trendsgoldbuyers.com
Taber Numismatics
298 Boston Turnpike
Shrewsbury
508-753-9695
tabercoins.com
Watermark Antiques and Gold
18 North Main Street
West Boylston
508-835-4653
watermarkgold.com
Estate Buying Group
387 Washington St Ste 502
Boston, MA 02108
800-343-2861
estatebuyinggroup.com
Gold buyer videos of businesses located in and around the city of Boston, MA:
Watermark Gold
Cambridge Jewelry & Watch Buyers
Estate Buying Group