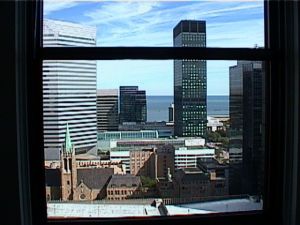 There are plenty of places where you can trade-in precious metal valuables like scrap, coins and jewelry in Cleveland, Ohio and find the best prices and also with the best services. These businesses offer professional services by expert appraisers without the obligation to sell to them if you do not agree with their price.  Their stores are usually available for walk-in customers and will offer you instant cash for whatever items that you may have.  They usually base their price in the current spot price of gold and so you can be guaranteed that their values are based from honest appraisals.  They also have highly competent staff that will carefully handle your gold and appraise them in front of you.
The first precious metals buying business that you can go to is the DeWitt Diamond and Gold Exchange which is a high-end gold dealer.  The quality and standard of their service will definitely guarantee the integrity of the business and their transactions.  They have excellent customer service and they also pay top price for gold. They are one of the premier jewelers and gold dealers in Cleveland.
Next is the Diamond Jewelers who buy and resell gold items that they repair and refurbish.  Since they have this other source of revenue, they are able to pay their clients with higher prices.  The store has been operating for 25 years now and they had maintained their clients through the integrity of their dealings with them. Their staff is highly qualified to appraise your gold and will also give you the best service for
The last is the Uncle Ben's Pawn Shop which was established by a war veteran during the 1940's.  They are the oldest, largest and professional pawn brokers in the Cleveland area.  They aim to give their customers the best services by giving them high values for the gold that they bring to sell to this business establishment. They are open from Monday through Saturday for any client that may be interested in selling their gold items.  The size of their showroom will tell you that they are indeed well-experienced gold dealers and are fully capable of offering the top prices in buying gold.  You can select from any of these precious metal buyers in which to sell your gold to but to get the best price you may want to get some quotes from several of the companies on the list and select the one that offers you the most money for your valuables.
Where to sell gold in Cleveland Ohio:
DeWitt Diamond & Gold Exchange
530 Euclid Avenue #24
(Colonial Marketplace – Downtown)
Cleveland, OH 44115
216-621-6244 ~
Fax: 216-574-9530
www.dewittsjewelry.com
Diamond Jewelers
5514 Pearl Rd
Cleveland, OH 44129-2527
440-743-0774
diamondjewelers.us
Volks Jewelers
417 Prospect Ave.
Cleveland, OH 44115
216-421-6625
Colonial Coin & Jewelry
530 Euclid Ave.
Cleveland, OH 44115
216-241-6826
Uncle Ben's Pawn Shop
2600 St. Clair Avenue
Cleveland, Ohio 44114
2600 Saint Clair Ave
NE  Cleveland, OH 44114-4013
216-325-5626
Videos of gold buyers in Cleveland Ohio:
Volks Jewelers
Cleveland Jewelry Exchange
Uncle Ben's Pawn Shop – Buy, Sell Gold & Silver