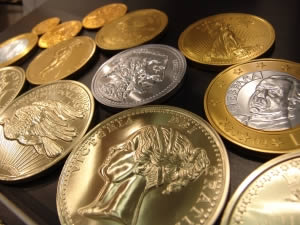 There are now many stores and dealers where you can trade in your precious metals in Colorado Springs, Colorado.  They all have varying features that will suit your personal needs and tastes better and accommodate your inquiries regarding the sale of gold.  You can choose from a more high-end type of dealer which will deal with your trade-ins with a highly technical and professional approach and there are also dealers who are much more friendly and accommodating due to their local ownership.  Whichever it would be, your financial needs will all be met when you sell your gold to them as they pay top dollar for all types of precious metal pieces.
One of the stores that you can go to is the Lane Mitchell Jewelers which is very accessible as they are located in downtown Colorado Springs.  The store is locally owned and with this they are more able to provide their customers with a friendlier and more personalized service.  The owner has more than three decades of experience and with this experience can address any inquiry that a gold seller may have regarding the sale. The store is a decade old and they provide excellent services as each and every client gets to meet a jeweler for his or her needs.
Glenn's Jewelry is also another locally owned store where you can sell your gold.  They pay top prices for gold and they also provide excellent services for their clients.  They have a certified gemologist on site which will be able to appraise your jewelry and other gold items for their fair and honest value.  You will be required to present a valid identification such as a driver's license before you could sell gold. They do not accept mail-in options and you would need to personally visit their shop for them to properly appraise your gold.
The last one is the Colorado Precious Metals and Coins which has been in business for more than twenty years in the Colorado Springs area.  Their service is characterized by a friendly and knowledgeable staff who will offer you the best price for your gold.  They are buyers of gold US and international coins, bullion items, and broken and old jewelries. They provide free appraisals and there is no pressure to sell your gold to them.
Find out where to sell gold in Colorado Springs CO in the list below:
Lane Mitchell Jewelers
102 E. Pikes Peak
Colorado Springs, CO 80903
lanemitchelljewelers.com
719-632-1170
Glenn's Jewelry
1505 North Academy Boulevard
Colorado Springs, CO 80909-2719
glennsjewelry.com
719-591-7331
Colorado Precious Metals and Coins, Inc.
317 North Union Boulevard
Colorado Springs, CO 80909-5707
719-635-5997
Valentine Jewelers
1020 S Tejon St
Colorado Springs
719-630-1212
Express Watch and Jewelry Repair
750 Citadel Drive East,
Colorado Springs, CO 80909
719-570-7707 ?
Antique Legacy
2624 West Colorado Avenue
Colorado Springs
719-578-0637
Tri Gem International Diamond Co
2127 North Weber Street
Colorado Springs
719-636-2921
Hallenbeck Coin Gallery
711 N Nevada Ave
Colorado Springs, CO 80903
719-634-3313
Videos of gold buyers in Colorado Springs CO:
Glenn's Jewelry And Loans
Colorado Precious Metals & Coins Inc
Valentine Jewelry
Hallenbeck Coin Gallery