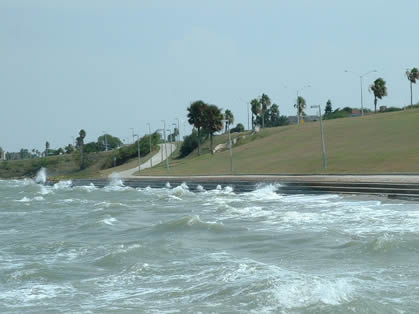 You can now sell your gold in Corpus Christi, Texas without having to worry if you are getting the best prices for your gold items.  There are reliable jewelry buyers that you can go to and get the best offer for your gold.  These shops have been doing business for a long time that you can trust them to give you the best prices for gold.
If you have gold coin collections that you would like to sell and earn a good profit from, the Corpus Christi Coin and Currency would be the best place to visit.  Their services are friendly, knowledgeable and dependable that you can rely to get the highest payment for your gold coins.  They are a member of several numismatic organizations that are nationally recognized.  They are also authorized dealers of major coins and currency companies.  Since they are always looking for new items to add to their collections, they are constantly buying items from the public.  If your collection is worth $500 and up, you can bring them to the store and they will pay you not just for the gold weight, but also for the quality and type of coin that you have.
Another choice is the Gold Buyers of Texas.  They buy old jewelry in any form whether torn, damaged, broken or are missing some parts.  They will pay you cash right on the spot when you accept the offer that they give you.
The Gold Master is a company of fine jewellers using state of the art equipment to provide excellent pieces to the public.  They were established in 2006 and their business includes redesigning old ones to new and contemporary designs.  So if you have any unwanted jewelry, bring them to their store and they will offer you a good price for your item.  They will take parts from it in order to make a new one. So, if you want to put old items to good use, this may be the best place to take them.
Before you trade in any of your gold items or valuable jewelery you should consider getting a few different gold buyer quotes. Checking out several different businesses will allow you to select the highest quote and get the most money for your gold. In addition you may want to consider separating your gold items by karat weight. This helps you determine the exact amount you are getting per piece and ensure you are not getting underpaid for more valuable items.
Where to sell gold in Corpus Christi, Texas:
Corpus Christi Coin and Currency
P.O. BOX 81541, CORPUS CHRISTI, TX 78468-1541
361-980-3997
Gold Buyers of Texas
4106B S Staples St, Corpus Christi, TX 78411
361-452-2505
2nd Location
4902 Holly Rd. #112 Corpus Christi, Tx 78411
361-334-2396
Gold Master
2314 Ayers St, Corpus Christi, TX 78404
361-852-GOLD (4653)
Gold & Silver Buyers
1145 Waldron Rd, Corpus Christi, TX
361-289-9100
Trader Rick's Gems & Gold
1220 Airline Rd Ste 180, Corpus Christi, TX 78412
361-992-3381
Briones Metal Company
914 Campbell St, Corpus Christi, TX
361-855-6441
Afram's Jewelers
1701 Airline Rd, Corpus Christi, TX
361-993-9391
Casa De Oro Jewelers
4940 Gollihar Rd, Corpus Christi, TX
361-991-7054
Sparkling City Jewelers
2423 Baldwin Blvd, Corpus Christi, TX
361-882-2605
Videos of gold buyers in Corpus Christi, Texas:
Gold Buyers of Texas
Gold Master Jewelers
Casa De Oro Jewelers