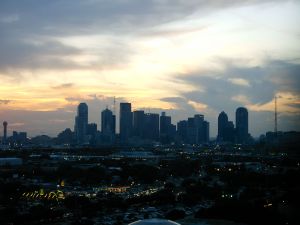 Would you like to sell your gold, jewelry, coins or precious metal items in Dallas, Texas to help with your financial expenses? Gold has become one of the best ways in order to get cash when you run short of it. The area around Dallas has enough gold dealers which will give you a good selection of gold buyers to give you the best prices close to the current rate of gold on the market. As a seller, you should know which stores are reliable and have been in the business for quite a while. It's important that they can be trusted to give you an honest appraisal and the best service.
Having professional staff is also a sign of the best gold buying service and can help explain to you the ins and outs of selling your gold and helping you get the best cash that you can have for your items. Not all dealers will give you a good price, especially if they are only out there to scam you with your gold. So if you are thinking of selling your gold, you should opt for the best place that you can find and that is why it's important to look for positive word of mouth and genuine user reviews.
You can sell your gold at the Dallas Gold and Silver Exchange and also at the Buy, Sell and Restyle store which has convenient branches around the Dallas area. They will buy any type of gold at any weight and will provide you with the same services for it. They have licensed appraisers and also gemologists which will also fix the price for any stone that your gold may have. So it is not just the value of gold that you will get but also for the stones if you wish to sell them with the gold. What is good about these stores also is that they will also pay for the style and design of your gold if they are worth reselling at all. That is a plus compared to those who would only buy them for their scrap gold.
To recap, when selling gold in Dallas, make sure that you go for the professionals and established business who will give you the best prices for your gold. Look for anyone who may have known a thing or two about dealing with such an establishment and what can they say about the experience. Having a reliable precious metal buyer that will take good care of your valuables and give you a fair price for it will definitely remove some of the hassles and worries that you can have in dealing with items of such a high value.
Here are some of the best places to sell gold in Dallas, Texas:
Diamond Gold Exchange
7995 LBJ Freeway #114
Dallas
972-233-1800
Dallas Gold & Silver Exchange
11311 Reeder Road
Dallas, TX 75229
972-484-3662
13534 Preston Road
Dallas, TX 75240
972-481-3850
Buy, Sell, Restyle
5620 Lyndon B Johnson Fwy
Dallas, TX 75240
972-387-4053
Dr. Gold Buyers INC.
4151 Belt Line Rd Suite 127
Addison, TX
972-980-9000
Videos of gold buyers in the Dallas Texas area:
Diamond Gold Exchange
Dallas Gold & Silver Exchange