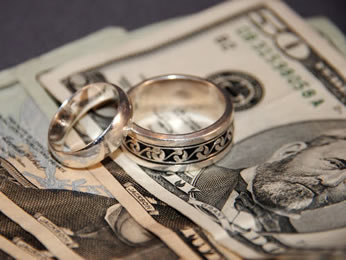 You can sell gold valuables in Denver, Colorado without having to worry about being cheated over what your items are really worth by choosing to sell to a reputable buyer.  There are several trustworthy gold buyers in Denver who can provide you with the right value for your precious metal pieces and jewelry and also provide the best services in town.  You need not be one of those who were taken advantage of their money's worth by selling to the wrong buyers. If you are thinking about selling gold in Denver, here are some reliable and professional buyers that have also also been in the business for quite a while and have established their reputation as the best buyers in town. They also have secured and high-tech facilities for assessing gold and determining its value by professional appraisers.
One of these companies is the FJR Jewelers who have been in the business for more than twenty years and are well-experienced when it comes to appraising gold for their value.  The store's owner is a licensed gemologist and is also a great artist who knows how to appreciate a good piece when he encounters one. They will offer a good price for your gold and some more if they think that it can command a good price in the market.  The advantage of this business is the length of their experience in trading with gold and also with the established reputation that they have in Denver.
There is also the Denver Gold Buyers who are a group who specialize in buying gold.  The company was established with providing the best prices for gold as their major concern as there are a lot of buyers who often buy gold at a much lower price. They buy gold for their melt value as they supply jewelers with the precious metal they need.  Since they have such a wide customer base, this company is able to provide high, current prices for any gold item that you bring to them.
You can also go to the Gold & Silver Assay Company of Denver which will give you a fair and honest price for any item that you bring them.  They are an accredited and licensed gold buying company which specialize in buying precious metals.  This company allows mail-in options for those who would like to sell gold, but they have a more secure and personalized process for this.  You get the worth of your gold even with the mail-in option.
You can sell gold in Denver by contacting these businesses at the following addresses:
Denver Gold Buyers
210 Saint Paul St.
Denver, CO 80206
info@denvergoldbuyers.com
720-560-3548
Gold and Silver Assay Company
278 Hwy 16N
Denver, NC 28037
goldassaydenver@gmail.com
704-489-0308
Denver Gold and Silver
600 South Holly Street Suite 103
Denver, Colorado 80246
303-322-7345
800-830-8660
FJR Jewelers
8790 W Colfax Ave
Denver, CO 80215
fjrdiamond@hotmail.com
303-233-0066
Rocky Mountain Coin, Inc.
538 South Broadway
Denver, CO
303-777-4653
Denver Jewelry Buyers
700 Colorado Blvd
Denver, CO
303-520-5751
David Ellis Jewelers in Cherry Creek
2640 E 3rd Ave
Denver, CO 80206-4706
303-322-8779
Central Jewelry & Loan Co
845 Lincoln St
Denver, CO 80203-2709
303-832-5800
Videos of gold buyers in Denver Colorado:
Gold and Silver Assay Company
Denver Gold and Silver Exchange
A Rocky Mountain Coin Inc – Denver, CO
David Ellis Cherry Creek – Denver, CO
Central Jewelry & Loan Co – Denver, CO