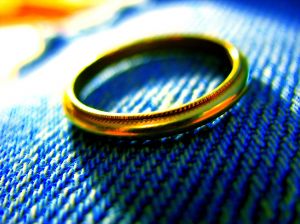 You can now sell gold in El Paso Texas without worrying if you are getting the right price for your precious metals or if your pieces are being damaged or exchanged for a lower karat while being appraised.  There are several excellent shops which will buy your gold for what it is worth and help you feel secure that your jewelry is being appraised honestly. Several of these stores have long experiences in the world of gold dealing and jewelry trading that you can be sure that they know what they are doing.
The first of the businesses we looked at is C.D. Clark & Co El Paso Gold Buyers which have been in business for more than 25 years already and are still being trusted by locals as one of the best places where you can sell your gold for some cash.  They are an upscale precious metals dealer so you can be sure that you will be provided with a local yet professional service once you step inside their shop.  They have a private and secure location where you can feel safe when you bring in your gold.  They buy old, broken and unwanted gold items that you wish to dispose of while earn some good cash from them.  The items that you sell to them are never sold again to the public as they are melted and refined to supply gold demands.  Customers will be given a private booth where their items will be tested and weighed in front of them by an accredited jewelry specialist.  You will see the whole appraisal procedure so you can assured that your items will be handled properly.  The transactions that are done with this business are strictly confidential and your personal information will not be disclosed except for legal purposes.  The process with which they appraise items provides a good opportunity for their clients to learn more about gold and gold selling itself.
The Buy, Sell, Restyle is another local Texas company which deals with buying gold.  The business has their own certified gemologist on site which guarantees you that you get a fair and honest appraisal for your gold.  They buy broken, old and unwanted jewelry as well as gold coins.  They welcome walk-in customers as well as those by appointment.  They create custom jewelry pieces from those that they buy from the public and so put a good use to some of your gold items.
As a helpful tip to avoid getting ripped off, before you sell your items you should consider getting several different quotes from a few of the leading gold buyers in your area. This will protect you from receiving too little for your valuables and allow you to get the most money for your trade in. It is also advisable to group your gold items by karat weight so you do not receive less for more expensive gold pieces.
You can sell gold in El Paso Texas at these store addresses:
C.D. Clark & Co. Gold Buyers at Cielo Vista Mall
8401 Gateway Blvd. El Paso, Texas 79925
915-772-0235
C.D. Clark & Co. Gold Buyers at Sunland Park Mall
750 Sunland Park Drive, El Paso, TX 79912
915-584-5003
Buy, Sell, Restyle
5045 Desert South Blvd, El Paso, TX 79932
www.elpasodiamondandgoldexchange.com/
915-845-4653
El Paso Diamond & Gold Exchange
5045 S Desert Blvd, El Paso, TX
915-845-4653
Eisen Fine Jewelry
5857 N. Mesa Ste 19 El Paso TX 79912
915-584-0022
Gold and Silver Exchange
1609 Montana Ave, El Paso, TX 79902
915-532-3102
El Paso Coins & Collectibiles
2200 N Lee Trevino Dr Ste B-2B, El Paso, TX
915-875-1096
Sun City Gold and Silver
5316 E Paisano Dr, El Paso, TX
915-219-9958
El Paso Jewelry Exchange-Jewelry
4400 N Mesa St, El Paso, TX
915-544-7296
Videos of gold buyers in El Paso Texas:
C.D. Clark & Co. Gold Buyers
El Paso Diamond & Gold Exchange
Eisen Fine Jewelry