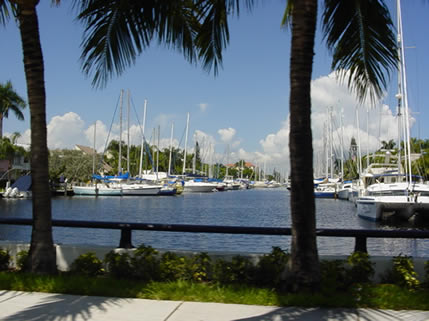 If you want to locate an experienced and professional gold buyer in Fort Lauderdale, Florida, there are a few of the best precious metal dealers in the area.  These businesses afford you with the convenience and comfort of professional customer service as well as the highest payouts in the area.  Their expertise and knowledge about gold gives you a better chance of higher cash than from other non-established gold buyers.  If you are looking for a place where you can sell precious metal valuables, then they are the ones that you should go to.
Daouds's Fine Jewelry has been in the Florida area for over 115 years. The Today show and the Sun Sentinel both conducted a secret shopper gold buying test in Ft. Lauderdale and found that Daouds offered the highest prices. Daoud's Fine Jewelry was recently awarded the Jewelers of America 100 award, honoring jewelers of the highest customer service and integrity.
The GoldFellow is one of the more popular buyers of gold in the US.  Aside from giving their clients more information about gold buying, they also provide secure and convenient locations where people can sell gold.  You can choose to mail-in your gold through their free FedEx shipping.  It allows you to track the transit of your gold and they also come with insurance.  So you don't really need to worry when mailing your gold to them.  Once they receive the package, they will appraise it and then post their assessment on the web where you can access them.  If you do not like their offer, they will send back your gold.  If you choose to walk-in on their store, you will be greeted by a friendly staff who will assist you in selling your gold.  They will appraise and test your items in front of you so you can be assured that they are giving you honest prices for your gold.
The Florida Gold Exchange is a buyer of gold in any condition.  They buy dental gold, bullion gold and old and broken jewelries as well.  You do not need to set an appointment for you to sell your gold.  You can just walk in and you can also bring items that you are not sure are made of gold.  They will assess them for free without the obligation to sell it to them.
Another top jewelry and precious metal buyer on the list is the Keno Brothers Jewelers who pays top dollar for gold and valuables.  They buy any item made of gold be it gold coins in any denomination or old unwanted jewelries.  They have a professional gemologist on site who can appraise your gold rightly.  Their knowledge and experience in gold buying gives you the edge of selling your gold at a higher value.  They are certified appraisers and gold dealers.
You can sell gold in Fort Lauderdale at the following addresses:
Daouds's Fine Jewelry
2473 East Sunrise Boulevard,Fort Lauderdale, FL 33304
954-565-2734
GoldFellow
1501 SE 17th Street Causeway, Fort Lauderdale, FL 33316
954-519-9979
Florida Gold Exchange
4364 North Federal Hwy, Ft. Lauderdale, FL 33308
www.flgoldexchange.com
954-399-3065
Keno Brothers Jewelers
2000 E. Sunrise Blvd., Fort Lauderdale, FL. 33304
www.jewelrybuyersfl.com/sell-your-gold-cash/
954-763-5366 – Toll Free 1-877-600-KENO
Videos of gold buyers in Fort Lauderdale, Florida:
Daouds's Fine Jewelry
Florida Gold Exchange
Keno Brothers Jewelers