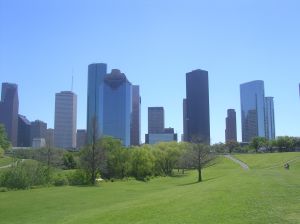 Want to sell your unwanted jewelry, scrap, coins, or precious metal valuables in Houston, Texas to help pay for extra financial expenses? With many people having a harder time trying to earn something for their everyday living expenses, selling your gold can be a great payoff in times of need. Aside from the practicality of this move, there is also a lot of benefits that one can have when he or she sells the old gold that has been left lying around and is not being used at all. There are several ways in which you can sell your gold in Houston but not all of them are recommended as some unsavory gold buyers can greatly reduce the worth of gold per gram and can give you a low price that is well under the current gold rate.
To get the most that you can out of your gold, you need to choose which gold buyer to deal with. You can find several of them in the Houston area and you can go to any of them without any previous appointments and you can sell your items right away. Two of the best places to do so are the Houston Gold and the Houston Gold Exchange. They both have excellent backgrounds when it comes to doing business with gold and also when it comes to the integrity of their transactions. They both have professional who will be able to assess your gold item and also provide you with an honest and fair price for your gold. They commonly will give you about seventy five percent of the total cost of the item for its gold weight.
They have excellent stores which will give you not just a good business deal but also a good experience at appraisals. They have comfortable and secure surroundings and also sufficient parking areas nearby which makes your selling experience not just a good one but also a memorable one as well. They will accommodate any questions or inquiries that you may have regarding the selling of gold and will accept any type whether it be worth much or less. The folks at the Houston Gold and also the Houston Gold Exchange will definitely be a business done for your pleasure. They will provide you with a price unlike the other common gold buyers who only charge about fifty percent of what your gold is actually worth. Come to any of their store's branches in the Houston area and you will find a sufficing experience for selling gold.
[ad name="Content"]
Here some of the best locations to sell gold in Houston, Texas:
Houston Gold
Chase Bank Bldg
19747 Hwy 59 N, 1st Floor
Humble TX 77338
Houston Gold
10218 Westheimer
Houston TX 77042
www.HoustonGold.com
info@houstongold.com
800-GOLD-585
HOUSTON GOLD EXCHANGE
12513 Westheimer Rd,
Houston, Texas 77077
Houston Numismatic Exchange
2486 Times Boulevard
Houston
www.hnex.com
(713) 528-2135
Houston Gold Merchants
2011 South Shepherd Dr.
Houston, Texas
(832) 259-7225
Regal Gold
1701 FM 1960 West
Houston, TX
(281) 440-4653