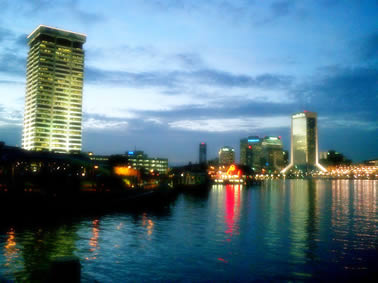 Do you want to try selling your precious metal items in Jacksonville, Florida? If so you will be relieved to know there are enough good buyers in the area, that will be able to cater to your needs. One of the primary things to look for before trading in your gold is an honest and reliable buyer who would pay the most cash for your valuables. Of course, with the recent spike in the price of gold in the market, many people would like to take advantage of that and sell gold for cash. However, many buyers would not really pay for more than half of what your pieces are worth and will swindle you of your money.
If you want a reliable and trusted gold buyer, there are stores that we can recommend where you can get the highest prices for precious metals such as scrap, jewelry, or coins. At the top of the list are companies such as Hemming Plaza Jewelers, and Underwoods Jewelers. Another popular choice is the We Buy Gold Jax company, which has been in business for more than two decades already and has an established reputation for being top gold buyers in Jacksonville. Your gold will be priced at the current gold market value and they will gladly answer your questions regarding how your gold was valued. This way, you would know that they are not just swindling you of money.
Another dealer that you can go to is the Jacksonville Jeweler Premier Jewelers. They will buy any old and used gold jewelry that you have at their scrap value. This is because they supply gold for jewelers. Therefore, with the sure buyers that they have, they are able to buy gold at the current market price of gold and also in various amounts including bulk ones. So you are guaranteed the best prices for your gold. However, if they think that your item would be priced higher by jewelers who would have some interest in it, they will refer you to them so you can get the most cash for your gold.
You can also go to the Monahan Jewelers who also buy and sell gold. They have professional gold appraisers and are known for their professionalism in dealing with precious metals. If you want a store that would treat your item with a certain care and sentimental value, you should visit this store. Aside from the good cash that they provide for their clients, they also know how to treat the items with care as their previous owners have done.
If you would like to sell gold in Jacksonville FL you can visit these store locations:
Hemming Plaza Jewelers
231 N Hogan St Jacksonville, FL 32202
904-354-5959
Underwood Jewelers
2044 San Marco Boulevard
Jacksonville, FL
904-398-9741
Underwood Jewelers [2nd location]
www.underwoodjewelers.com
3617 Saint Johns Ave
Jacksonville, FL
904-388-5406
We Buy Gold Jax
3000 Dunn Avenue #37
Jacksonville, FL 32218,
904-765-1210
Jacksonville Premier Jewelers
8620 Baymeadows Road,
Jacksonville, FL 32256
904-338-0921
Monahan Jewelers
619 Atlantic Blvd
Jacksonville Florida.
904-246-GOLD
Videos of gold buyers in the Jacksonville Florida area:
Hemming Plaza Jewelers
Jacksonville Premier Jewelers
Monahan Jewelers