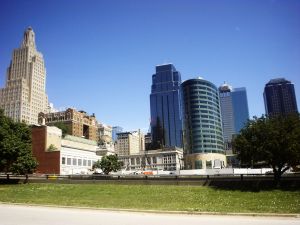 When you are in need of cash fast, you can sell your gold valuables in Kansas City, Missouri to get help.  With the current price of gold at a high, it is no wonder that people are resorting into selling any old or broken jewelry into precious metal dealers nowadays. Gold has always retained its value no matter what the situation of the market is.  Selling the metal is one of the easiest ways to get cash in your hands but it should also be done with enough critical thought so as to avoid being victimized by buyers who will buy your gold at a much lower price than what it is supposed to be worth.
If you want to sell precious metals in this area, here are some suggested stores that you can go to, to sell your valuables.  The first is the South Kansas City Gold Buyer which has been established in 2010.  Although the concept of their buying would rather be rather different, they are still reliable.  What they do is schedule an appointment with you at a place which would be comfortable for you and then the will assess your gold there.  You will see the actual process so you can be assured that they are not cheating you with regards to value.  One of the advantages of this type of gold buying is that they do not have additional expenses for the maintenance of their office hence, giving them a better chance of paying you more. The store has been accredited by the Better Business Bureau and they will offer you cash right on the spot if you agree to sell your items to them.
The other place that you can go to is the Meierotto Jewelers which not only specializes in selling gold and other valuable items, they also buy any gold that you may have.  You can bring any of your old and unwanted items to them and they will assess it for their gold value. The business has been in existence for more than two decades and the one thing that allows them to continue thus is their honesty and integrity in doing transactions with their clients. The business started out as a small one with gold coins as a specialty and then they continued to grow and expand their business.
To sell your gold in Kansas City, you can visit any of these stores at the following locations:
Meierotto Jewelers
4311 NE Vivion Rd,
Kansas City, MO 64119
816-454-2052
www.mjewelry.com/
South Kansas City Gold Buyer
705B SE Melody Ln # 184,
Lees Summit, MO 64063
-816-718-5251
bob@sokcgoldbuyer.com
sokcgoldbuyer.com
Augustus Gold and Silver
4244 North Oak Trafficway
Kansas City
816-735-0751
Pinnacle Jewelry Buyers
4745 W 136th St
Leawood, Kansas
913-402-4555
Videos of gold buyers in the Kansas City MO, area:
Kansas City Jewelry Stores Meierotto's Midwest Jewelers
Augustus Gold and Silver in Kansas City Missouri
Pinnacle Jewelry Buyers