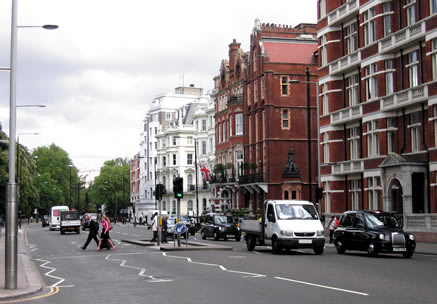 If you want to find legitimate gold buyers in London to take advantage of the current high price of gold, you can take a look at these stores which offer the best prices for jewelry and precious metals in the area.  You should never sell your gold to just anyone who advertises high costs for gold buying; you also need to learn if they also have high overhead expenses for that advertisement and if they are more likely to cut that out from the actual costs of your gold if you sell it to them. Here are the stores that you should visit if ever you decide to sell them in London.
The Royal Gold Buyers offers high cash payout for any type of gold that you bring to their store.  They have a transparent transaction system as well as excellent customer service waiting for anyone who would like to sell gold.  You can go to their website if you would like to know how much your gold can be worth by using their gold calculator.  What you see in that calculator will definitely be what they will pay you when you sell it to them.  They do not have any other hidden deductions that will reduce the actual amount of your gold.  They will pay you in either cash or through a bank transfer depending on your choice.
The Hatton Garden Metals also buy gold through postal service.  They are London's leading scrap gold buyer and they also have an online gold calculator which you can use when you visit their website.  They buy scrap gold in any form such as old jewelries, coins, bars, bullions and ingots.  They base their prices through the daily London Gold Fix and they also do not have any expensive overhead costs to give you the best prices possible.  They have direct access with refiners and gold dealers in the area too.
The ATS Bullion buys gold either through post or by personal transactions.  They are the company which took over the business that the Spink, which was the oldest coin dealer in the world, left when it was sold.  They have a good reputation for their services as well as honest and trustworthy staff.  Their managers have excellent backgrounds in gold trading and they are well-known in their particular careers. You can rely on their continued tradition of Spink excellence when it comes to services.
Before selling any of your valuable metal jewelery or items to any London gold buyers it's a smart idea to get several different quotes so you know you are receiving top dollar for your trade-in. In addition it's also a good bit of advice to sort your gold items by their karat weight so they are not priced the same during their appraisal. Some higher purity gold items could fetch a much higher price then lesser karat weight pieces, so it really pays to be aware of their gold quality. You can usually find the karat weight stamped on the item to help you identify its quality.
You can find where to sell gold in London at the following addresses:
Royal Gold Buyers
Trafalgar Square, 1 Northumberland Avenue
London WC2N 5 BW, United Kingdom
Telephone: 020 – 30 26 57 09
Hatton Garden Metals
11 St Cross Street, Hatton Garden, London, EC1N 8UB
www.hattongardenmetals.com
0207 404 4000
ATS Bullion Ltd
2 Savoy Court, Strand
London, WC2R 0EZ, United Kingdom
Telephone: 0207 240 40 41
Videos of gold buyers in London, U.K:
Hatton Garden Metals Scrap Gold