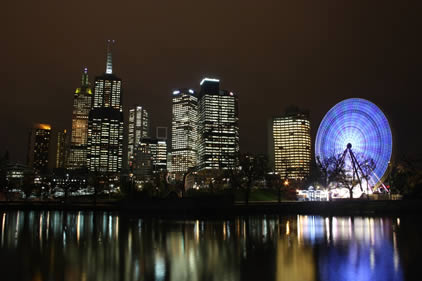 With the current high prices for gold, it may now be the right time to trade in your valuable scrap and precious metal items in Melbourne, Australia.  There are plenty of businesses where you can sell your gold and here are some of the best that you can go to.  Aside from their wide experience and reliability, they are also known for their excellent customer services.  You can expect to get not just the best prices for your gold, but also the best experience in gold selling.  You can look up these businesses in the internet also.
One of the best places where you can go to sell your gold to will be the W. Davis and Son Jewelers.  If length of experience is what you are looking for, then this business will definitely not fail your expectations.  They are one of the oldest gold buyers in Australia – actually the seventh oldest.  They had been established during 1880 and since then had been giving excellent prices for people who bring in gold to them.  They pay at the current market rate and they post their actual prices on their stores.  When you bring your gold to them, they will pay you based on the price that they post without any further deductions.  That is their way of telling their customers that you get what they say will be the price for your item and no less.  They also do not have expensive costs for advertising which is why they are able to pay more for gold.
The Gold Digger Trading Company is also another trustworthy business that you can go to.  They buy anything that contains gold and they also have a special equipment for testing gold.  It is a scanner that does not use any corrosive acid or any scratching that may cause damage to your gold item.  You can rely on the accuracy of this test and they will definitely pay you for what they are worth.  The business has been existing for decades already and the continual patronage of their surrounding neighbors indicates the type of service that they provide to the public.  They will assess and weigh your item in front of you and you will be paid in cash instantly if you accept their offer.  The process is simple and fast and they will also inform you about the whole process along the way.
The third and last business that you can visit is the Gold Bullion Australia which is a bullion trading company and has been in the business for more than thirty years.  You can bring in any type of gold that you have and they will buy it at the current market rate.
You can sell gold in Melbourne, Australia at the following locations:
W. Davis and Son
Level 2, Manchester Unity Building,
220 Collins Street, Melbourne 3000 Australia.
www.wdavis.com.au/
(03) 9654-8505
Gold Digger Trading Co
Shop 17, 259 Collins St, Melbourne, 3000
(Centre Way Arcade, opposite Australia on Collins)
golddiggertrading.com/about/sell-gold-melbourne/
(03) 9654-3800
Gold Bullion Australia
HWT Tower Level 23, 40 City Road, Southgate, Vic 3006
www.goldbullionaustralia.com.au
1300-754-602