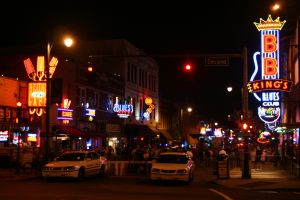 It is now very easy to sell valuable precious metal items in Memphis, Tennessee if you want to have additional cash in times when you suddenly run out of funds and have no one else to turn to.  There are several dealers which you can go to who will give you the best prices for your gold at the current market rate.  This is not common as there are different precious metal buyers in Memphis and especially those who will offer you instant cash but not the best price that you can get at the market.
To have a good price for your gold, you need to shop around first for available buyers who not only have professionals working for them, but also are friendly enough to guide you through the whole process and answer your questions regarding how your items will be priced.  You can bring your valuables with you as you go through each store and have them assessed for purity and for their value as this is usually provided for free on gold dealer shops.
One of the stores that you can go to is the Accent Jewelers and Loans which have a staff which are all professional and licensed to examine gold items and will also care for your jewelry as you had.  You can bring any type of gold item to them such as gold rings, bracelets, necklaces, coins and other items even when they are worn out or are already damaged.  They will value your gold for their weight and so you can bring in any item that may contain gold even if you are not sure if it is gold.  They will take a look at it and if it contains gold, they will give you a price for it.  They also have a high-end equipment that will examine your gold which makes their findings more accurate.
Aside from that, you can also visit the Memphis Gold Buyers which also buy gold in any form.  They will compute your gold for its weight and karat and you will surely be surprised with how much your gold can be really worth.  They also value gold at the current market price and will provide you with enough privacy and customer assistance to help you when selling your gold. Both of these stores will not put any obligation on you to sell your gold to them as the final decision would still remain with you.
Best places to sell gold in Memphis TN:
Accent Jewelers and Loans
5050 Poplar, Suite 127
Memphis, TN 38157
Phone: 901.682.8036
Fax: 901.682.3772
www.accentjewelers.com/
Memphis Gold Buyers
3129 Poplar Ave
Memphis, TN 38111
(901) 324-4009
Videos of gold buyers in Memphis Tennessee:
Accent Jewelers
Memphis Gold Buyers