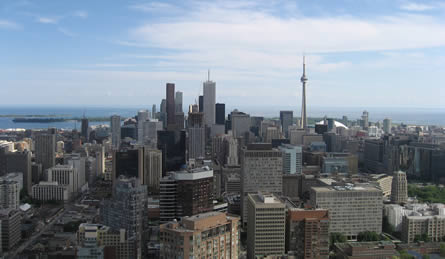 In order to trade your gold to a dealer  in Mississauga, Ontario one should know where the best stores are which give the highest appraisals as well as the most honest and friendly services in the area. Most people get victimized by gold dealers who put a lot of charges in their deals as well as cut back a lot from what the actual cost should be. These are usually done by those who have a lot of expensive advertising as well as by those who offer free mail-in options.
One of the best places to sell your gold in is to Buy Gold Canada. They are scrap gold buyers who would buy any type of gold – old and unused jewellery, dental gold, gold coins and bars as well as electronic gold. If you cannot personally visit them, you can ask for a schedule where their local dealers would personally visit you. The dealers will test and appraise the item right in front of you as well as inform you through the step-by-step process. The company bases their price on the current trading or spot price of gold at that moment assuring you of getting an honest estimate for your gold. They have their main-in option where they are able to pay you within 24 hours from the moment they receive your item.
Gold Party Fundraiser also buys old and unused gold from private owners. The process with which they do that is through gold parties. You will invite friends to come over with their gold and Gold Party would provide the appraiser and the necessary instruments. There is no pressure to sell to those who do not like the appraiser's offer. You will be sure of an accurate appraisal as they are done right in front of the seller.
Another gold buyer in town is the Omni Cash for Gold which is Canada's largest jewellery manufacturing company. They buy all types of unwanted gold as well as diamonds. They do not buy other types of gems that are included on the jewellery so sellers are advised to have them removed before selling. The items will be tested and weighed in front of the owner so you can be sure that there will be no monkey-business behind the process. Aside from that, they know what it is like for owners to sell their jewellery and they know how to deal with that exactly. They have personalized services for those who would like to sell their gold.
Zuri Diamonds offers cash for your gold, silver, jewelry, platinum and diamonds and promises to pay the top dollar. Precious metal items are tested right in front of you in their private office location. They are also happy to answer any of your questions about selling items over the phone.
You can sell gold in Mississauga at the businesses addresses listed below:
Buy Gold Canada
www.buygoldcanada.com/
294 Lakeshore Rd. West
Mississauga, Ontario L5H-1G6
Phone: (416) 897-0000
E-Mail: info@buygoldcanada.com
Gold Party Fundraiser!
700 Matheson Blvd., West Unit #2
Mississauga, ON L5R 3T2
905-755-0900
Omni Cash for Gold
www.omnicashforgold.com
700 Matheson Blvd., West Unit #2
Mississauga, ON L5R 3T2
905-755-0900
Zuri Diamonds
77 City Centre Drive, Suite 600
Mississauga, ON L5B 1M5 Canada
www.zuridiamonds.com
905-607-7347
Videos of Gold Buyers in Mississauga, Ontario:
Zuri Diamonds