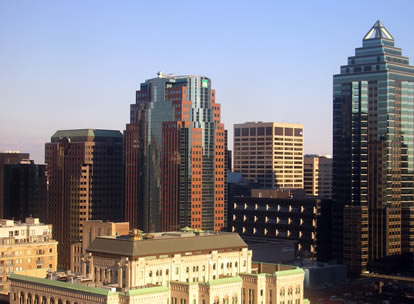 If you would like to find the best gold buyers in Montreal, you can check out the following stores to give you the best value for your precious metal jewelry and precious scrap metal.  They are known for the excellence of their service as well as the highest prices that can be paid for gold in their areas.  Not only are they known for high prices, they also provide excellent customer service skills which is an important aspect when it comes to selling gold.  They will assure you of a professional yet friendly service through their staff.
The P3M is Canada's top payer if you would like to sell gold scrap in electronic equipments such as CPUs, pins and connectors. They pay high prices for these items as well as scrap jewelry as well. You can bring your gold to them and they will pay you the top prices for your gold.
Birks Gold Exchange on the other hand is luxury jewelers and is the leading craftsmen in that field.  They will be able to provide you with the best customer service which is their known reputation.  They are also keen on quality service which is why they try to deal as honestly as possible on all of their transactions.  You can also rely that your business with them shall remain confidential and that they will protect your privacy.  Being producers of fine jewelries, they are always on the look-out for gold which will be the basic material for their products and this is one reason why they will be able to provide you with an excellent value for your gold.
The Gold Guys Canada which has been operating their business since 2009 is another top gold buyer in Montreal.  The owners of this company are all from Montreal and they seek to provide a way in which locals can sell their gold in a local company. What this company is proud of is their absolute transparency in their dealings.  Being members of the Jeweler's Vigilance Committee, they seek to provide the best services for gold selling.  You can sell directly to them or have your items mailed-in.
If you're looking to make extra money, having a gold party may be a good way to cash-in on the rising price of gold. Gold Party Canada are the initiators of the well-known concept of "gold parties" and hence can provide you with the best services if you would like to sell your gold in that manner.  They will assess your gold right in front of you and will pay cash on the spot when you agree to their price.
You can find where to sell Gold in Montréal at the following addresses:
P3M Refining Ltd
P.O. – 29052
Barrie, ON, Canada, L4N 7W7
www.p3mrefining.com
Birks Gold Exchange
635 Cathcart
Montreal, Quebec
www.birksgoldexchange.com/
Canada H3B 3H4
Gold Guys Canada
www.goldguyscanada.com
888 Champagneur,
Outremont, QC.
H2V 3R1
514-878-1065
514-277-5568
1-877-310-5651
info@goldguyscanada.com
Gold Party Canada
http://goldpartycanada.com/en/gold-party-montreal/
1-800-927-5118
Videos of Gold Buyers in Montreal, Canada:
Birks Gold Exchange
Gold Guys Canada
Gold Party Canada