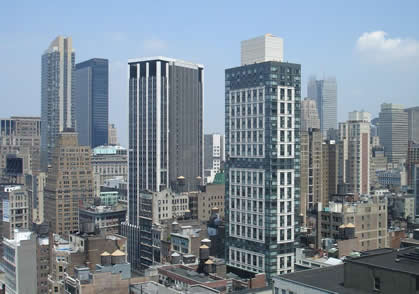 If you are looking for a way to get some cash quickly, you can try to sell gold in New York City.  Gold has been performing well in the market in the recent weeks and now might be the best time to sell gold that you may have lying around.  It is a fast and easy way to patch up for financial shortcomings.  Aside from the convenience of having cash, it also allows you to have a peek at gold selling and the whole market regarding gold trading.
Some of the best places that you can check out are the Albert and Sons Jewellery, the D.A. Buyers, and the Mega Gold Buyers.  They have the length of experience and the integrity to deal with gold and pay you with top prices.
The Albert and Sons Jewellery are in a convenient location right in the city's Diamond District.  They buy gold in any condition and in whatever karat they may be. They are a family owned and operated store which has been in business for more than 20 years now and have earned their reputation as the best buyers of gold in the area.  They have an experienced staff who are GIA graduates and fine arts specialists.  They will educate you about the process of gold buying making you a more informed seller of gold.  All transactions are confidential and secured so you can be confident.  They provide the highest payout in the area being the largest gold buyers in the city.
The D.A. Gold Buyers on the other hand also purchases any type of precious metal jewelry such as old and antique ones, as well as damaged items as well.  They also have a well-experienced staff so they are sure to provide you with expert appraisals for your gold.  Their repeat customers is a testimony to their excellence in customer service and also payouts when it comes to gold buying.  For the past 20 years, they have been one of the top buyers of gold and they offer on-the-spot cash payments instead of checks.  They offer free appraisals for any item that you bring in to their store and they come without a charge.  They will also provide you with a free document of appraisal as well.
You can also check out the more recent Mega Gold Buyers who had been paying out well also when it comes to gold buying.  They buy any type of precious metal items from dental gold to other types of gold scraps.
You can sell Gold in New York City at the following addresses:
Albert & Sons Jewelry
31 W. 47th St. Suite 204, New York, NY 10036 (Between 5th & 6th Ave)
www.47stbuyers.com
212-398-7856 – 718-683-0201
D.A. Buyers
33 West 47th street, #2 FL. New York NY 10036
www.buyandselljewelrynewyork.com
646-200-5906
MEGA GOLD BUYERS
33 West 47th street, mezzanine # 1, New York, NY 10036
www.megagoldbuyers.com/
646-200-5776
Empire Gold Buyers
370 Lexington Ave., Suite 310, New york
212-382-1020
Sell Gold In NY
55 West 47th St, suite # 203, New York
212-575-1943
New York Gold Buyers
512 Columbus Ave, New York
866-580-6161
Global Gold & Silver
30 W 47th St Ste 406 (Between 5th & 6th Ave) New York
888-811-2658
Buyers of New York
30 West 47th St. Suite 8006, New York
212-642-4345
Videos of gold buyers in NYC:
Albert & Sons – Manhattan Gold Buyers
Empire Gold Buyers
Global Gold & Silver
NY GOLD BUYERS