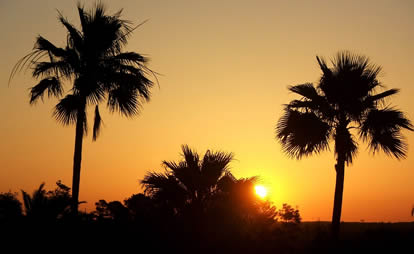 There are several recommended stores where you can go to get the top prices when you sell your gold in Orlando, Florida.  These are some of the best places that you can go to find the top dollar paid for gold and precious metal items as well as superior customer services. Since there are now a lot of gold dealers who operate on a fly-by-night system it's important to visit the stores who have a long running track record of satisfaction, honesty and provide the most value for your gold.  Many gold buying schemes will meet with you in a motel or hotel room and after you have sold your gold, you will not be able to find them again.  So to have a secure and pleasant transaction, we have searched customer feedback, and reviews to find the businesses that are currently the best places to go to when you sell your gold.
The first that you can visit is the A Gold 2 Cash Exchange which are complete buyers only of gold.  They do not have any other business with gold so you can be sure that their specialization is in providing excellent customer service who would like to sell their gold.  They are family-owned and operated, they are not middlemen, they have their own precious metals expert who can correctly appraise your pieces, and their scales are always checked and certified by the State.  They test and weigh your gold in your presence so you can be sure that you get what you deserve.
Another is the Markesteyn Jewelers who have been in business for quite some time already.  They offer the highest prices for gold in the area and will also offer free quotes over the phone if you would prefer that. They buy any type of old or unwanted gold that you may have. They can buy even whole estate collections which gives you an idea of their capacity to buy large quantities.
The last is the Goldfellow which is a nationwide buyer and refiner of gold.  With the large base that they have for buying gold, you can be assured that they will pay you top dollar for gold.  They have a knowledgeable and friendly staff who will accommodate your questions or inquiries regarding the selling of precious metals and the current trend in gold prices today.  The testing and weighing will be done in front of you so you can rest assure that they are not cheating you of your gold. They are a BBB Accredited company and will pay you on the spot when you agree to sell your items to them.
You can sell gold in Orlando Florida at the following locations:
A Gold 2 Cash Exchange
697 N.Semoran Blvd.
Orlando , Florida 32807
Phone 407.380.9999
407-380-9999
Markesteyn Jewelers
118 E. Jefferson St. Suite 206,
Orlando, FL 32801
321-231-4424
Goldfellow
5154 Dr Phillips Blvd
Orlando, FL 32819, United States
407-299-5666
TMK Diamond – Gold Buyer Orlando
20 W South St
Orlando, FL
407-494-5821
Orlando Gold Buyers
4722 E Michigan St
Orlando
407-243-6317
Honest Gold Buyer
1720 Edgewater Dr
Orlando
407-704-4837
NTR Metals
6421 Milner Boulevard #4
Orlando
407-674-7948
Goldsmith Jewelry Shoppe Inc
1212 Lee Rd,
Orlando, FL
407-495-2497
Simmons Jewelers
220 N Park Ave
Winter Park, FL
407-644-3829
Majestic Jewelers
2234 Aloma Ave
Winter Park, FL
407-644-4824
Park Jewelers
4942 W. SR46 Suite 1026
Sanford, FL 32771
407-878-6700
Videos of gold buyers in Orlando, Florida:
Markesteyn Jewelers
Park Jewelers – Sanford, Florida