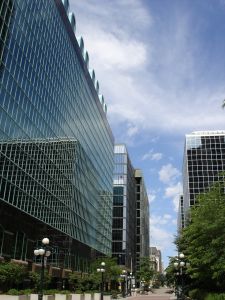 For those who would like to get the most amount of money for your gold in Ottawa, here are some of the best places where you can bring your gold and get the best prices.  With the price of gold at an all-time high, today may just be the best day for you to sell them. You can choose between Ottawa Gold, the Gold Lobby and Recycle Frog which all offer excellent customer service plus the best deals for your gold.
Ottawa Gold offers professional services for those who would like to sell gold.  They try to educate and inform their customers about gold selling so that they can get the best prices for their items.  They will buy any unused item, dental gold, broken jewelries, gold bars and gold coins as well.  Their appraisal services are free and you would not be forced to sell your gold to them.  They are a family-owned and operated business and you can expect the same family values on their way of running their business.  All transactions with them are guaranteed confidential and they also provide privacy for their customers.  You may need to secure an appointment with them before you sell your gold.
The Gold Lobby has been gold buyers since 1967 giving you more than 4 decades of expertise for your gold selling needs.  They buy unwanted gold, dental gold, gold bars and coins and electronic gold.  They publish their prices daily and you can rely that their prices are based on the current spot price of gold.  Every gold item is evaluated for their artistic value as well so not all of them will end up being melted.  Some of the items that they buy actually end up on their retail store which is why they pay more for some items. The company provides confidentiality for their transactions which is one of the reasons why they became a respected entity on their area.
Recycle Frog is a precious metals recycling company which helps environmental causes as well.  They buy unwanted gold from their customers to help abate the need to mine for more metals from the earth.  They believe that this is one way of getting people to be more informed and cautious with mining as well as help support their cause to save the planet.  They pay more for broken jewelry, old and worn as well as educate their customers with the negative effects that gold mining can have on our planet.  They support charitable institutions on their gold fund-raising.  You can rely on their honest appraisal as well as fair current market prices for gold.
You Can Sell Gold in Ottawa at the Following Locations:
Ottawa Gold
ottawagold.ca/
Westgate Shopping Centre,
1309 Carling Avenue in Ottawa
(613)979-Gold
info@ottawagold.ca
The Gold Lobby
www.goldlobby.ca/
372 Bank St,
Cor. Bank and Gilmour
613-789-9090
Recycle Frog
www.recyclefrog.com
World Exchange Plaza
45 O'Connor Street, Suite 1150
Ottawa, Ontario
K1P 1A5
1.888.620.2855
info@recyclefrog.com
Videos of Gold Buyers in Ottawa
Gold Lobby
Recycle Frog