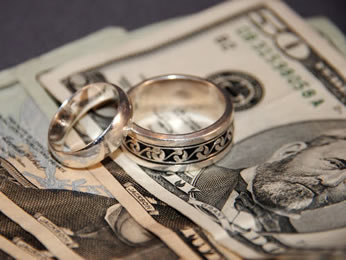 There are now a wider range of options if you want to sell gold in Raleigh, North Carolina.  Aside from the fact that more and more people are getting aware of how much their unwanted and broken gold can cost, businesses have now also realized that buying gold is a stable business.  So, with the continuous rise in the prices of gold in the international market, more and more stores are getting into the hype of buying gold.  But, with few people ever understanding how gold selling is done, a lot of them become victims to unscrupulous dealers.  There are a few places however, which you can trust to give you the best values for your gold: the Raleigh Fine Jewelry and Coin, the We Buy Gold NC, and Golden Isles Coins.
Raleigh Fine Jewelry and Coin is definitely one of the top places for you to sell your gold.  They have been in business for decades and have earned their reputation among their customers as top payers for gold being evidenced by the various awards that  this business has earned throughout the years.  They are a family operated and locally owned jewelry shop which buys old and unwanted jewelry as well as coins.   You can bring in any type of broken jewelry and they will assess and pay you at the spot if you agree with their price.  They are also members of various state-recognized organizations and chambers concerned with gold dealing. The We Buy Gold NC specializes in buying old jewelries and other gold scrap.  They only do so however by appointment and you would need to call them first before you can go to their location and sell. But, they are still considered to be top payers for gold and calling them would be worth the try.
The Golden Isles Coins is a direct buyer of precious metal items such as gold bullions, jewelries and especially coins.  They are a buyer for collectors item coins and will pay you more for them than what you can get from other gold scrap buyers.  They do not have any middlemen so you can rely on the best prices that you can get for your valuables. They have professional appraisers and numismatists who will be able to judge appropriately what your item could be worth. So if it top dollar and professional service that you want, you would need to visit their store.
If you would like to visit a gold buyer in Raleigh North Carolina you can try any of these stores at the following locations:
Raleigh Fine Jewelry & Coin
10251 Little Brier Creek Lane
Raleigh,  NC  27617
contactus@raleighfinejewelry.com
919-544-5445
We Buy Gold NC
8724 Glenwood Ave
Raleigh NC
info@webuygoldnc.com
919-606-1431
Golden Isles Coins & Collectibles LLC
200 West Peace Street, Suite 130
Raleigh, NC 27603
giccoins@yahoo.com
919-832-2309
Treasure Isle Jewelers Ltd.
4325 Glenwood Avenue
Raleigh
919-783-5144
Gold Mine Jewelry Shoppe
7901 Falls of Neuse Rd
Raleigh, NC
919-846-6552
Jin Jewelry and Gold Buyer
7840 Alexander Promenade # 135
Raleigh, NC
919-598-1677
Gold Buyer Coins
4205 Pleasant Valley Road
Raleigh
919-783-4245
Gold Assay
goldassayinc@yahoo.com
goldassayinc.com
919-246-5014
Videos of gold buyers in Raleigh North Carolina:
Raleigh Gold Jewlery & Coin
Golden Isles Collectibles
Gold Assay