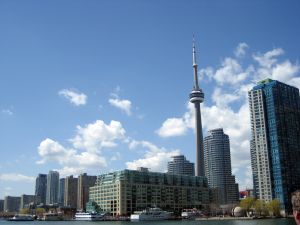 If you would like to locate the best gold buyers in the Toronto area, here are some reliable businesses that you can go to.  These companies are known to provide the best prices for gold as well as give you an excellent experience in gold selling.  You can be sure that you are getting the right price for your gold when you sell to them.
The first is the well-known Canadian Asset Buyers and Fine Jewelers.  They have a professional manner of doing business which can be seen with the type of staff that they employ.  Being professional precious metals buyers, they only allow the best staff to work for them.  They have an accredited appraiser, a GIA certified gemologist, and a registered master jeweler among them.  These people will be able to answer any question that you may have regarding the selling process and they will appraise your gold for what they are really worth.  The company not only buys gold for their melt value as they find better buyers for an item if they think that it possess a certain characteristic.  They have connections in auction dealers, estate buyers as well as high end jewelers who would pay for more than just the scrap value of your old.  All transactions with the business are deemed confidential so any of your personal information shall not be given away to other businesses or persons.
Next is the TJ Traders.  They are one of the well-known gold buyers who assure people of an easy and safe way of selling their precious metal items.  They buy anything from broken or old gold items to international gold coins.  They are direct buyers and so are able to pay more for the items that you have.  They also assure confidentiality of transactions to all their customers as well as right appraisals for the items.  They have certified appraisers who would be able to give you the right value for your items not just for its scrap value.  To sell to this business, you would need to set an appointment with them first and you can even choose the location in which you would like to sell.  Their appraisal services are for free and you do not have to sell your gold to them if you do not wish to.
You can find where to sell gold in Toronto, Ontario Canada at the following addresses:
Canadian Asset Buyers & Fine Jewelers
221 Victoria Street, Suite 102
Toronto, Ontario, M5B-1V4
www.canadianassetbuyers.ca
416.578.2692
TJ Traders
www.tjtraders.com
416.486.7356
KL Coin Company
Queen Street East
Toronto
416.461.5252