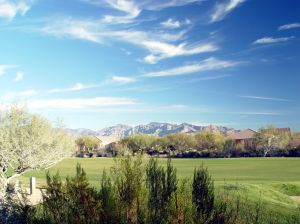 It is now very easy and hassle-free to trade in your gold and jewelry in Tucson Arizona.  There are various dealers who will pay top price for your precious metal items and will also offer excellent services for you.  Most of these reliable dealers have an extensive background with regards to dealing with gold and have also established themselves as honest and dependable dealers in town. Unlike the other mail-in options, being able to sell your valuables personally to the company will give you a better chance to understand about how your items are priced and about the people with whom you are dealing with.
The first store that you can go to, to sell your gold is the Stewart Kuper Jewelers.  The owner of this jewelry store is a licensed Master Gemologist so you can only expect professional service from them.  The store had been established in 1981 and so you can rest assure that they have earned their business in the locality.  They offer their clients with free appraisal of the gold item without the need to sell it to them.  They offer the service for free and you can get as much as 80% of the total scrap gold price of your item. There is also the A Zylant Jewelry which is a limited liability company and is an expert in buying gold for their melt value.  This is the perfect place to go if you have any industrial gold that you would like to sell. The Tucson Silver and Gold is a convenient and comfortable place to sell your precious metal pieces in, if that is what you are particularly looking for. One of their assets is their upfront and personal appraisal of gold items while educating their clients about it.  However, you would need to schedule an appointment first before you could visit them.
If you want a more high-end type of service, you can go to the Ambassador Diamond Jewelers who has been operating their business for five decades now.  They have knowledgeable staff which assures you of high-quality service.  They offer a comfortable and secured location for your gold transaction and you do not have to schedule an appointment with them too.  They also buy industrial gold and all other types of items that may contain gold.  If you are not sure, you can just visit their store and they will test the product in your presence to know if there is any.
Here are the best places to sell gold in Tucson Arizona:
Stewart Kuper Jewelers
5762 E. Broadway Blvd.
Tucson, Az 85711
520-750-0050
Fax:520-750-0076
Stewart@StewartKuperJewelers.com
stewartkuperdiamonds.com/gold-buying
A Zylant Jewelry LLC
1902 S. Craycroft Rd.
Tucson, AZ 85711
1-520-747-1847
AZylantJewelry@gmail.com
Tucson Silver and Gold
info@tucsonsilverandgold.com
520-576-0721
Ambassador Diamond Jewelers
4668 East Speedway
Tucson, Arizona 85712
520-327-8800
info@ambassadordiamonds.com
ambassadordiamonds.com/ambassador-jewelry-tucson
Gold & Silver Exchange
4250 E Speedway Blvd
Tucson, AZ 85712
520-314-5385
Roberts Jewelers
7304 East Broadway Boulevard
Tucson, AZ 85710-1409
520-296-6704
Videos of gold buyers in Tucson AZ:
Stewart Kuper Jewelers – Tucson, AZ
A Zylant Pawn Shop
Gold & Silver Exchange | Tucson, AZ
Roberts Jewelers – Tucson, AZ