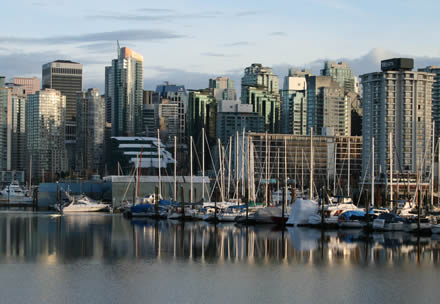 If you would like to find the best places that buy gold in Vancouver, here are some of the top rated locations in the city.  These businesses will pay more for your gold as well as give you the best experience in gold selling.  Their businesses had been established for years so you can rely on the trustworthiness of their business.
You can sell your gold to Vancouver Gold, Gold Vancouver or Floyd & Company that buy any type of gold that you may have lying around at home, unused.
Vancouver Gold is into buying, selling, and recycling precious metals.  They seek to provide sufficient information so that their customers could have a better option when it comes to selling gold.  They adhere to ethical standards to provide excellent customer service to anyone who sells their gold to them.  The business is the largest in Vancouver and they are its most trusted specialist when it comes to gold buying.  They are Canadian owned and operated and they seek to help environmental causes through their recycling business.  They offer free appraisals as well as top prices in the Vancouver area.
Gold Vancouver has been in business for more than 35 years now and they are excellent gold buyers when talking of customer service.  Their gold prices are updated daily and they do not have any hidden charges for those who sell their gold.  They weigh and test your gold in front of you and these services are for free.  You can also sell your gold to them through their mail-in option.  They buy gold coins and are expert numismatists so you can expect to receive the best prices for them.
Floyd & Company offers an excellent gold selling experience for those who would like to sell gold.  They can let you give your own schedule or appointment to sell your gold to them at a location convenient to you.  They provide information about the most recent trends in gold selling and educate their customers about current price changes in gold.  They provide a very simple process for selling gold and they also offer a free appraisal.  The items that you bring would be tested and weighed in front of you so you can be sure that the process is done carefully and safely.
Before selling your gold items it's always a smart idea to get several quotes from a couple different buyers, this way you can ensure you sell your precious metal items for the most money possible. If you are selling several gold pieces it's helpful to look to see if they are stamped with their karat weight. If so you should sort them by karat weight so higher value pieces aren't mixed in with lower quality pieces during the evaluation and offer.
You can sell Gold in Vancouver, Canada at the following business addresses:
Vancouver Gold
www,vancouvergold.ca/
254 West Broadway
604-764-5134
Gold Vancouver
Suite #750, 700 West Pender St
Vancouver, B.C. V6C 1G8, Canada
Floyd & Company
http://www.floydsgold.com/
360-693-GOLD
Vancouver Gold and Silver (VGS)
www.vancouvergoldandsilver.com
102 – 440 West Hastings Street., Vancouver, B.C. Canada, V6B 1L1
Business hours: Mon to Fri 10am to 6pm – Sat 10am to 4pm
info@vgspreciousmetals.com
604-608-6175
Videos of Gold Buyers in Vancouver
Vancouver Gold
Gold Vancouver
Vancouver Gold and Silver