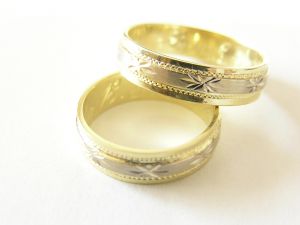 One can easily sell gold in Wichita, Kansas.  The question is, are you selling at the right place?  With the cost of gold being on a steady rise, it would not be long before you can find an easy buyer of your gold – but will they be paying you the right price? A lot of buyers will usually be chopping off a lot of the actual cost as they have to gain additional profits from the sale.  So when you are looking for a store where you can sell your gold in Wichita, be sure to check out the following stores.
The first is Phil's coins which had been in the business since 1989.  You can bring any type of gold item to their store – from your most recent ones to those that have been collecting dust over the years.  There is no minimum quantity that you can sell so you don't have to be shy when you go to the store.  Aside from that, they also buy gold coins, bars and bullion too.  They buy any type of international or collector's coin as well as different types of gold bars.
The Heartland Coin Gallery also buys scrap gold as well as gold bullion and coins.  You can bring in any type of item which contains gold even if they are damaged or worn out.  The gold will be valued by their karat and weight and their condition would not affect their price.  The staff will assist you with the gold selling process as well give you free quotations over the phone.  If you are not sure if your item contains gold, you can bring it to them for a free appraisal.  The store uses the current market value of gold when they buy and they also have friendly and personal services for their customers.
Speedy Cash Gold on the other hand is a mail-in buyer of gold.  You can send your gold through their free UPS packet or through a refiner's kit with a UPS insurance.  You can send in your item with no obligation to sell it to them if you do not agree with the price that they will give you through email or phone.  The store does not have a set minimum or maximum limit of gold that you can sell so you can send in any item that you have.  They also assist gold parties for fundraising and give 10% of the sales to the foundation.
You can find gold buyers in Wichita, KS at the following businesses:
Phil's Coins
www.scrapgoldwichitaks.com
9344 West Central Ave
Wichita, KS 67212
Phone: (316) 773-0905  Fax: (316) 773-0908
Email: Sales@philscoins.com
Heartland Coin Gallery
www.heartlandcoingallery.com
3351 N. Webb Road
Wichita, KS 67226
Phone: (316) 858-3050
SpeedyCashGold
www.speedycashgold.com/
SCG Processing Department
3527 N Ridge Road
Wichita KS 67205
customerservice@speedycashgold.com
1-877-382-2323
Videos of the best places to sell gold in Wichita, Kansas:
Heartland Coin Gallery – Wichita, KS
Phil's Coins & Stamps Gold Dealer in Wichita KS