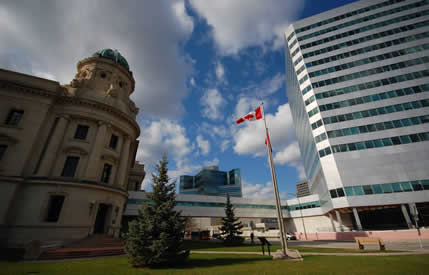 To get the most amount of money for your gold items in Winnipeg, Manitoba you can try the following stores that are recommended in this article.  With the price of gold currently hitting a high, it may be a good idea to sell your gold today and not take the chances of getting a lower price in the future.  A lot of gold buyers are investing on this current gold trend which is why they usually pay less than what the item should really cost.  For this reason it is wise to know where you can get the best prices for you gold in the city of Winnipeg.
The first is the Winnipeg Gold Buyer which has both experience and professionalism in their business. They offer secure and private transactions to those who would like to sell their gold to them.  They employ professional appraisers which is why you are able to get an honest and fair price for your gold which is based on the current spot price of gold.  Their staff will inform you with the process as your gold is being assessed and they offer this service for free.
Next is the KMG Gold which is renowned for their environmental efforts to help lessen the pollution done by gold mining.  The business is family-owned and operated which is why you can get a personalized and friendly service from their staff.  They also do not have any huge advertising costs which contribute the amount of payment that they are able to give to their clients.  They also have a private and secure location which makes it safe for you to sell your gold to them.   They have published prices and they are also BBA awardees for Ethics and Integrity as well as for Marketplace Excellence.  You can rely on their ability to provide the best services when it comes to gold selling.
Another one that is not as popular as the preceding two but they are also worthy of note.  Cash4urGold buys all types of gold scrap from private owners with the guarantee of paying an amount based on the current gold price.  They send the gold to refiners so they also advise people to think first before they sell their gold.  They will buy gold in any karat and condition and will pay for them through an honest and fair appraisal.  The business has also been in the industry for quite a while now and has earned the respect of their previous customers.
You can find where to sell gold in  Winnipeg, Manitoba at the following business addresses:
Winnipeg Gold Buyer
www.winnipeggoldbuyer.com/
1147 Henderson Highway,
Winnipeg, MB R2G 1L5
204-661-4653
KMG Gold Recycling
www.kmggold.com
620-C Academy Road
Winnipeg, Manitoba
1-877-468-2220
Cash4urGold
35-2855 Pembina Hwy. Unit 411
Winnipeg, MB R3T 2H5, Canada
204-229 3035
Gem Trading Corp
1056 St Mary's Rd, Winnipeg, MB R2M 3S9
204-254-4367
Corazon's Jewellers
884 Sargent Ave, Winnipeg, MB R3E 0C7
204-786-1112
Videos of Gold Buyers in Winnipeg, Manitoba:
KMG Gold Recycling Company