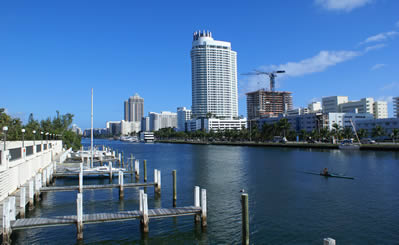 Selling Gold in Miami, Florida may be a good option for people who are thinking of ways to make easy cash to help pay for their urgent needs. Aside from the ease with which you can get access to financing, you also do not have to go through a lot of requirements in order to sell your precious metal items. Various business establishments offer their services in buying gold but not all of them are reliable, and trustworthy enough to offer you good cash for your gold's worth. Many gold buyers often charge expensive fees for the refining or for insurance and mailing expenses that they incur so you would have to choose carefully which store to sell your gold to.
One of the better places in this area is  Gables Pawn and Jewelry. This business was established on 1986 and has since been able to provide excellent prices for clients who come into their store to sell gold scraps such as coins, bars, chains, ingots and nuggets. The company has been doing their business in the same area for more than two decades now which is a indication of their honesty and good services that they provide for their local patrons. They were a part of the original founding members of the Florida Pawn Brokers Association so you can really rely on the integrity of their transactions and dealings. They buy gold no matter how little or how large the quantity is and whatever the state or condition of the item. You just need to bring your items personally to their store. Another is the Gold Post Jewelry which specializes in buying yellow and white gold. They are the leading gold buyers for all types of jewelries – estate or fine – and gold coins also. They have a secured location and you will also be given the best services by their professional staff. The business also has a great ambiance and professional gemologists who will appraise your gold for what they are really worth while at the same time informing you about the process. You can bring in any type of jewelry, even antique jewelry, and they will give you a value which is higher than others who will buy it at their scrap value. It will be wise to bring in your jewelry items to this shop if they are what you have. Another popular gold buyer are the Gray & Sons Jewelers. They have six in-house jewelers working full time and are have been involved in purchasing gold and precious metal items for thirty years. They offer consignment to sell your item over time, or cash on the spot.
Anytime you seek to sell your gold items it's a great idea to get quotes from several different gold buyers. This way you can select the highest quote and get the most money for your trade-in. Furthermore it helps to know the individual karat weight of your items and separate them by class. This way you will know if someone tries to lump them all together in the attempt to pay you less.
To sell gold in Miami, Florida you can visit these stores at the following locations:
Gables Pawn and Jewelry
1734 Southwest 57th Avenue
Miami, FL 33155
gableswatch.com
305-262-6020
H & H Jewels
3434 Main Hwy
Miami, FL
305-442-9760
Gold Post Jewelry
2558 NE Miami Gardens Dr
Miami, FL 33180
305-682-1112
Florida Jewelry Buyers
36 NE 1st St
Miami, FL
305-379-5800
Amerivest Gold Corp
701 Brickell Ave #1550
Miami, FL
877-886-2792
Florida Gold Pros
5201 Blue Lagoon Dr
Miami, Florida
305-600-5719
P & S Jewelry
7900 NW 27th Ave #506
Miami
954-482-1281
Gray & Sons Jewelers
9595 Harding Ave
Surfside
800-918-2608
Cash Inn South Jewelry & Pawn
21475 S Dixie Hwy,
Miami, FL 33189
305-251-7352
Goldfellow
1564 S. Dixie Highway, Located in the Riviera Plaza on US 1
Coral Gables
305-740-9559
Countrywide Gold Buyers
8888 Southwest 136th Street
Miami
786-242-9900
GOLD N HOPE
1790 NE 163RD St
North Miami Beach
305 956 9676
American Pawn
13007 Northwest 7th Avenue
North Miami
305-769-1501
Videos of gold buyers in Miami, Florida:
Gables Pawn & Jewelry
Gray and Sons – Fine Watch & Estate Jewelry Specialists
Countrywide Gold Buyers
Gold N Hope – Gold Buyers