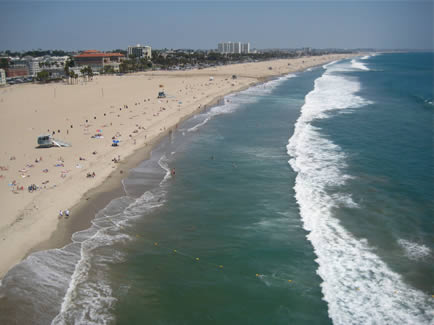 If you would like to find the best places to trade in your gold valuables in Santa Monica, this may is just the right time for you to do so.  With the current market price of gold being at a very high value, you may be surprised to find what your old and unwanted gold items can give you in cash.  A lot of people are somewhat not on the know of how and where they should bring their gold to so here is a list of stores that you can visit if ever you decide to sell your gold.  They are reliable companies which have been operating for quite some time now and which you can trust to provide you with an honest and courteous service.
First, you can go to WhitsGold which offers free appraisals for any item that you bring to them.  Aside from that, they not only pay for your gold's weight and karat, they also pay more when your item has a significant value to be resold in the market.  They pay instant cash when you accept their offer and they appraisal will be done in front of you in just a matter of minutes.
Next is the Diamond and Gold Exchange which is a sister company of Diamond Exchange USA.  Of course you know the high reputation of the latter which is assures you of the kind of company that you are dealing with when you sell your gold to Diamond and Gold Exchange.  You can visit their store even without an appointment and you will surely be given the best services from their GIA gemologist.  They will buy any of your old and broken gold items as well as signature jewelries as well.  They buy any item from Bvlgari to Tiffany.  You can also bring gold coins, rounds and bullions to them.
The last is the Wilshire Gold Exchange.  You should not mistake it as only buying gold coins as they also buy gold jewelries as well.  You can bring in any scrap gold that you may have as well as estate jewelry.  You can rely on the length of their experience in this type of business to give you the best services and prices for your gold.
All of these companies will surely provide you an honest and excellent appraisal for any gold item that you bring as well as give you a friendly customer service when you visit their store at the following locations.
Where to Sell Gold Santa Monica, California:
WhitsGold Gold Buyers
2432 Lincoln Blvd.
Santa Monica, CA 90405
(310) 392-3536
cashforgoldquick.com
Diamond & Gold Exchange
2629 Wilshire Blvd
Santa Monica, CA 90403
Phone: (310) 829-9800
Fax: (310) 829-9811
diamondandgoldexchangeusa.com
Wilshire Coin Exchange
1312 Lincoln Blvd
Santa Monica, CA 90401
Neighborhood: Santa Monica
(310) 393-0661
www.wilshirecoin.com/
Videos of Gold Buyers in Santa Monica:
AAA Wilshire Coin – Coins and Jewelry